More than 800,000 Americans passed through TSA checkpoints on Monday, the most since mid-March. The uptick comes as key Senators begin to voice support for an additional round of payroll assistance for airlines, and stock prices for carriers post their most significant gains in weeks.
According to federal data, 831,789 passengers boarded flights on Monday, marking the two best weeks for airlines in nearly five months and the second consecutive week of improvement.
Shares of United Airlines stock rose by a little over 9% on the news, closing at $37.54. American stocks jumped 7% to $14 a share. Hawaiian Airlines also showed steady improvement, rising by more than 4% to $13.77.
Despite the welcome news, overall passenger traffic remains low, at only 30% of what it was in 2019. Analysts are cautioning that the summer rush for airlines has not been enough to prevent potential job losses this fall.
In July, airline executives announced plans to cut nearly 100,000 positions as soon as federal protections expire on October 1. Overall, job losses in the sector could soar into the hundreds of thousands.
In response, a coalition of airline unions began asking their members to contact lawmakers asking for an extension of payroll assistance for carriers, which would postpone job cuts until March 2021. The largest such union, the International Association of Machinists and Aerospace Workers, produced more than 3,000 messages and meetings with legislators. Airlines supported the union efforts, with CEOs at United, American, and Southwest offering public efforts to follow the lobbying campaign.
The Democratic Party-controlled House rounded up a majority of Congress willing to support extending the measure. In early August, key Republican Senators and Donald Trump also lent their support, leading many to believe that an additional $25 billion was becoming more likely. However, no plan to extend airline payroll assistance exists so far, and any future agreement may still be weeks away.
"We need to contact our lawmakers; it's a job requirement at this point," said IAMAW 141 Legislative Director Dave Roderick. "We can't put up a 'Mission Accomplished' banner and go home," he said. "We need this assistance as soon as possible. Too many union members live with the stress of not knowing if they will have careers this fall. Every day that goes by without a deal is unacceptable."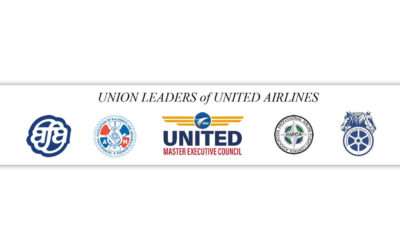 Important Letter from the...