Beginning today, United Airlines is rolling out a four-week trial program that will offer free, rapid COVID testing on flights from Newark Liberty Airport (EWR) to London's Heathrow Airport (LHR). 
The new effort, which was first announced by the airline in October, aims to help ease flight restrictions between the two markets and reassure passengers that air travel is safe. As United's Director of Operations and Policy, Aaron McMillan puts it, "The pilot program will guarantee that essentially everyone on board just tested negative for Covid-19."
The new testing program will add another layer of safety to an airline industry struggling to survive a Pandemic that has strangled more than 60% of air traffic since March. Despite public nervousness, air travel remains the safest method of transit available. Cabin air on airplanes is filtered at medical-grade levels. According to studies, mask mandates and deep cleaning between flights ensure that the risk of contracting COVID-19 on a plane is much lower than many everyday activities, such as grocery shopping, attending sporting events, or dining out.
An earlier testing program, praised by Machinists & Aerospace Union Safety Advocates, worked with authorities in the State of Hawaii to allow those testing negative to bypass many of the quarantine requirements imposed on travelers to the Islands. The new rapid pre-flight tests will not allow visitors to the UK to avoid a similar 2-week quarantine, but airline representatives hope that it could do so in the future.
Passengers traveling from Newark to London will need to arrive at least three hours before taking off to allow time to take the tests. Those who test positive will be isolated by medical staff and refunded or rebooked; they won't be allowed to board the flight.
The program comes as two vaccines are rushing towards final approval. Both of the potential vaccines have greater than 90% efficacy and may begin public use towards the end of December of this year. Last month, Pfizer announced a vaccine with a 90% protection rate against COVID-19. This week, Moderna announced a new potential vaccine with an even greater effective rate, at 94.5%. According to experts, everyday people may have access to a vaccine by early-to-mid 2021.
Airline CEOs such as United's Scott Kirby have said that any airline recovery depends on the arrival of an effective vaccine and getting the Pandemic under control through aggressive testing and the enforcing of mask mandates.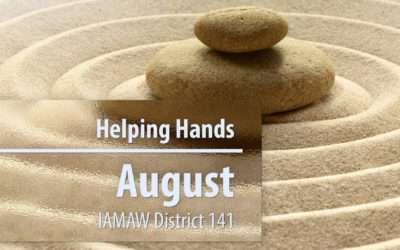 IAM EAP Peer Volunteers:    ...