United Airlines passengers traveling from San Francisco to Hawaii may bypass the state's quarantine requirements by taking a rapid-result COVID test from the airline. 
In a collaboration with the San Francisco International Airport (SFO), United customers now have the option to take a rapid COVID-19 test before their flight, either at the airport or at a nearby drive-through location at United's Maintenance Center. 
State authorities in Hawaii approved the program which will allow visitors to the islands to skip the mandated quarantine upon arrival. Previously, those traveling to Hawaii had to remain separated from the population for up to two weeks. 
United was the first airline to offer passengers COVID testing. 
United, working with the administration of the San Francisco International Airport, will make two tests available to customers traveling to Hawaii: a rapid test option taken at the airport on the day of travel or a drive-through test administered 48 to 72 hours before departure. Customers who produce a negative test result through either option will be exempt from quarantine requirements in Lihue, Maui, and Honolulu. Customers traveling to Kona will be required to take a second complimentary test when they arrive on the island to avoid quarantine.
"We are living in a new world with COVID-19," said Erik Stenberg, District 141 Safety Chairman and Assistant General Chair. "Offering a rapid result COVID test to passengers is a great step for United Airlines to help restore travel to Hawaii safely after COVID-19 had essentially stopped it over the last 7 months. Measures like this one will become more common in everyday life." 
The rapid Abbott ID NOW COVID-19 test is available at an on-site testing facility in SFO's International Terminal outside the security checkpoint. Customers based in San Francisco can schedule their visits online and receive results in about 15 minutes. The on-site testing facility is open daily from 8 a.m. to 6 p.m. PT, and customers should make an appointment at least three hours before their flight, as no walk-in appointments are available.
Customers taking the drive-through test option can schedule an appointment online and should make the appointment 48 to 72 hours before their flight departure. Walk-in appointments are not available. After a customer takes the test, they will receive the results via email in 24 to 48 hours. The drive-through testing facility is located at United's San Francisco Maintenance Center parking lot at 800 S Airport Blvd–a short drive away from the airport.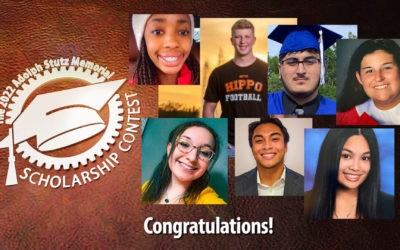 Congratulations to the 2022...