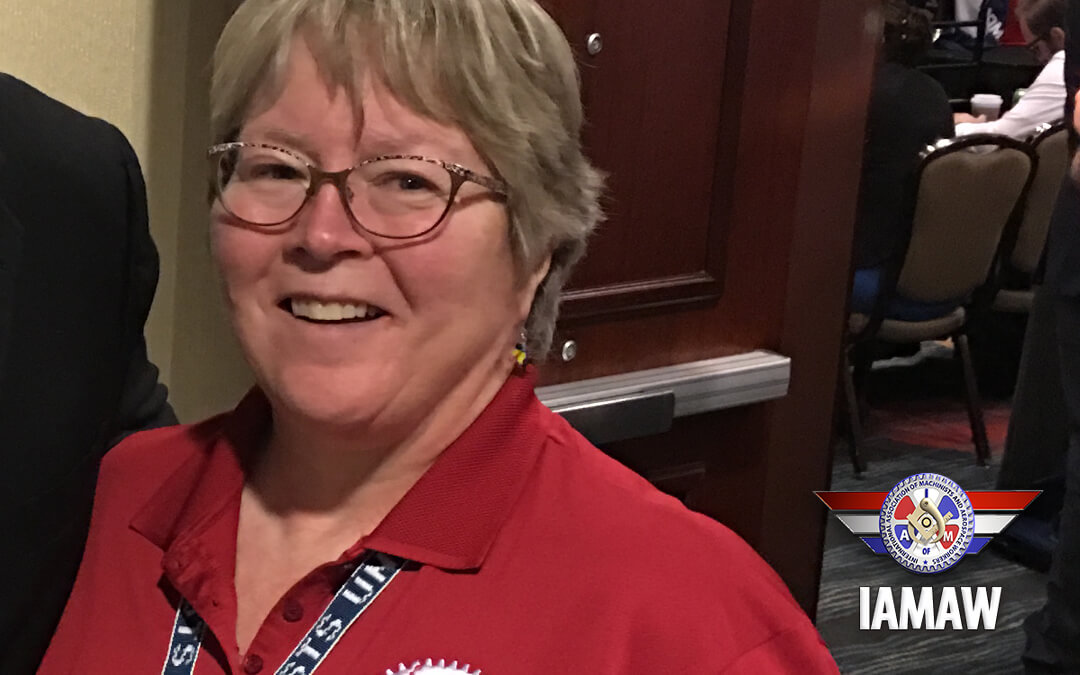 Mary Sansom has fought for airline workers for decades, taking on managers, politicians, and even retirement on the way.
Sister Mary Sansom was initiated into Local 1833 of the Machinists Union in 1973 when she began working in the flight kitchen at Northwest Airlines in Minneapolis, Minnesota. One of her co-workers "dragged" her to local meetings, but she did not fully understand the value of union membership (among other things) until she was furloughed during a pilots strike 5 years later. She marks that as the beginning of her "union education" that has guided her through more strikes, airline mergers, and also many successes as a champion for working people.
Mary has served as Chief Steward and has been recognized for her work as a safety advocate. As the first woman to chair the Labor Division of the National Safety Council, she has received several awards for her service. She has represented Local 1833 in 5 Grand Lodge Conventions, where she earned the nickname "Shut 'Em Down Mary" because of her strong criticism of airline mergers and the immense pain they inflict on workers. In 2006, she was recognized again by the Machinists & Aerospace Union as "Sister of the Month" for the United States.
During a turbulent period in the airline industry in the 1990s, Mary continued her advocacy work as a delegate to the IAMAW Legislative Conference and the Minnesota State Council of Machinists. She was elected Recording Secretary of Local 1833 in 2000, a position she still holds, even after her retirement in 2010. 
As a retiree, Sister Mary stays active as Recording Secretary for the Minnesota State Council of Machinists, is a founding member and serves as Recording Secretary for the Minnesota State Council Machinists Retirees, and is the president of the Local 1833 Retired Members Social Club.
We are pleased to welcome Mary Sansom to the District 141 Video Report.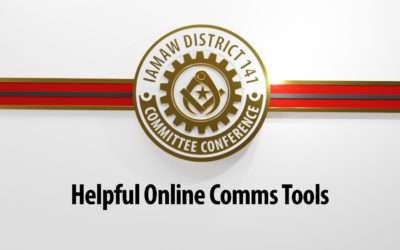 Machinists Union, District...