Sisters, Brothers and Friends of the IAM,
For all the changes and hardship 2020 has brought upon us, I know one thing will remain the same—working people like us, the men and women who make North America move—will be offered thanks this Labor Day weekend.
And while I am indeed incredibly grateful for all the sacrifices of our membership, especially during times like these, I can't help but think that words simply aren't enough anymore. Our families and our communities, who have put lives and livelihoods at risk during this pandemic and economic disaster, and too many of our own Brothers and Sisters who have become sick and passed away from this terrible disease, deserve more than a pat on the back once a year.
We're not asking for any special treatment. Our demands—justice and dignity on the job—are essentially the same as they were 138 years ago when a Machinist founded what we now know as Labor Day. And in proud Fighting Machinist tradition, we have gone to the mat each and every day of this crisis for our membership.
As you'll see in the IAM's COVID-19 Resource Center, from airlines and aerospace to defense and manufacturing, and every industry in between, this union has been leading the charge fighting for the relief our membership needs and deserves. Just like our members on the frontlines, the IAM is out front protecting our democracy, standing up for racial justice and demanding that working people be prioritized over corporate profit.
But when we see the rich and powerful taking advantage of this crisis to further enrich themselves at the expense of working people, the hollow "thank you" they offer us on Labor Day falls on deaf ears. When political leaders seek to divide, rather than unite, working people, their rhetoric is exposed for what it is—empty words.
Today, with just 59 days until Election Day in the United States, we must each take a hard look at the world we will leave our children and grandchildren. Our membership, in the labor movement's first-ever rank-and-file presidential endorsement vote, made it clear that we need change.
So, I ask you to get involved and take matters into your own hands. Fight like our future depends on it—because it does. Vote, volunteer and get everyone around you to do the same. Our union's election year online hub, iam2020.org, is a good place to start.
I know this year has been difficult. Our union is no stranger to preserving through the most challenging of times. Mark my words that our fight will continue and that we will never stop demanding action and a fair shot for every working family.
In solidarity,
Robert Martinez Jr.
IAM International President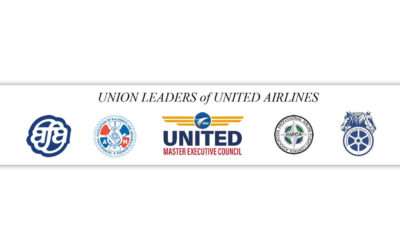 Important Letter from the...