The U.S. Department of Transportation (DOT) on Friday turned down a request by the Transportation Trades Department, AFL-CIO (TTD), and its 33 member unions, including the IAM, for an emergency order requiring masks on airplanes, trains, and other forms of transportation.
"While this decision by the DOT is just a continuation of the Trump administration's blatant disregard for the health and safety of our country's frontline workers, the IAM will not stop fighting until this petition becomes federally mandated," said IAM International President Robert Martinez Jr. "We value the lives of all working people and will always champion any legislation that provides vital, life-saving measures."
Many airlines in the U.S. and around the world are taking it upon themselves to ensuring passenger safety by permanently banning passengers who refuse to wear masks on flights.
"We applaud the airlines that are taking it upon themselves to ensure the health and safety of their workers, but their action alone is not enough," said IAM Transportation General Vice President Sito Pantoja. "Since the COVID-19 outbreak began, the government has failed in its most basic duty, which is to protect the American people. The federal government's absence of leadership is staggering and a global embarrassment."
"It is unfathomable that in the midst of a global pandemic which has killed more than 209,000 Americans, and left millions sicker and potentially facing lifelong side effects – including the president of the United States – that the U.S. Department of Transportation would outright reject such a simple, science-backed, lifesaving measure," said TTD President Larry Willis. "It is beyond clear that COVID-19, and the public health crisis it has created, is not going away anytime soon. In the absence of real, federal leadership from the Trump Administration, transportation labor will continue fighting for the health and safety of our members."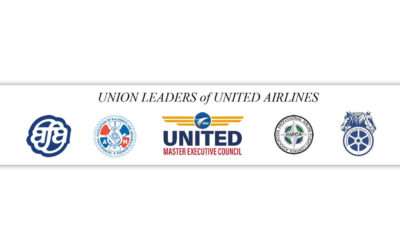 Important Letter from the...