On July 20, 1969, millions of people watched in awe as astronauts Edwin "Buzz" Aldrin and Neil Armstrong stepped foot on the moon for the first time. Aldrin, an honorary IAM member, was part of a three-man crew that flew a 240,000-mile flight aboard Apollo 11.
Aldrin's team was initially shot to space on July 16 at NASA's Kennedy Space Center aboard a giant 36-story-tall Saturn V rocket, which was built by nine IAM locals in Florida.
"I watched out the window to see Neil go down the ladder," said Aldrin about the historic mission. "When it was my turn to back out, I remembered the checklist said to reach back carefully and close the hatch, being careful not to lock it."
Aldrin accepted his honorary Machinist membership card in 1967 at the IAM Aerospace Conference in Houston after working as an onboard mechanic on the Gemini 12 space mission a year earlier. During the banquet, which was hosted by then IAM Headquarters General Vice President Ross Mathews, Aldrin thanked the union.
"This means an awful lot and I appreciate it," said Aldrin. "Thank you very much."
During his acceptance speech, Aldrin would go on to praise Machinists who helped make space flight possible.
"We really appreciate everything the group has done for us in making many events that we have been able to participate in," said Aldrin.
In addition to building the space vehicles that flew Aldrin and his team to the moon, IAM members would go on to play a pivotal role upon their return to Earth. More than 100 IAM Local 1786 members operated a sophisticated scientific lab at NASA in Houston that quarantined the astronauts for three weeks as doctors monitored their health.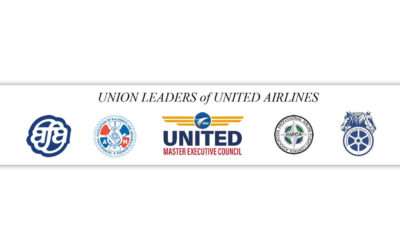 Important Letter from the...