This week Reps. Rick Larsen (WA-02) and Ron Estes (KS-04) introduced The Aviation Manufacturing Jobs Protection Act of 2020. The bipartisan legislation helps prevent aerospace supply chain furloughs due to the COVID-19 pandemic by establishing a temporary relief program to help vulnerable companies. The bill would provide up to a 50 percent cost-share of pay and benefits for hundreds of thousands of employees at risk of being furloughed due to the Coronavirus pandemic.
"We applaud Reps. Larsen and Estes for introducing this innovative payroll support legislation," said International President Robert Martinez Jr. "Saving this critical industry and the livelihoods of the men and women who have made the aerospace sector thrive for generations is our top legislative priority. The federal funding authorized by this bill will be used for the sole purpose of keeping working families on the job and off of unemployment. As the largest aerospace and defense union in America, we proudly endorse this much-needed legislation and hope it is passed swiftly with bipartisan support."
Reps. Roger Marshall (KS-01), Tom Cole (OK-04), Gerry Connolly (VA-11), Sharice Davids (KS-03), Kim Schrier (WA-08) and Salud Carbajal (CA-24) signed on as original cosponsors of the bill.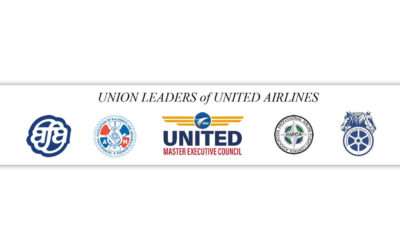 Important Letter from the...