IAMAW 141 Video Report: Sharon Sugiyama
This week we travel via Zoom to speak with Sharon Sugiyama, President of Local 2339G in Guam. Sister Sharon, a union activist since the 1990s when she began her career at Continental Micronesia, also represents her members as District 141 Vice President for Guam. 
Sharon had served as Shop Steward and as a union contract negotiator before she joined the IAM organizing committee in 2011 during the merger of United, Continental, and Continental Micronesia. After the IAM prevailed in the representation election, she was one of the key people involved in establishing IAM Local 2339G, and has served as president since.
The island of Guam is struggling to control the spread of the coronavirus, and workers at United worry about a second wave of furloughs, despite the airline maintaining daily service to Tokyo and Honolulu. Sharon has been personally affected by the cuts, and is now working a part-time schedule, but remains fully committed to her work on behalf of IAM members.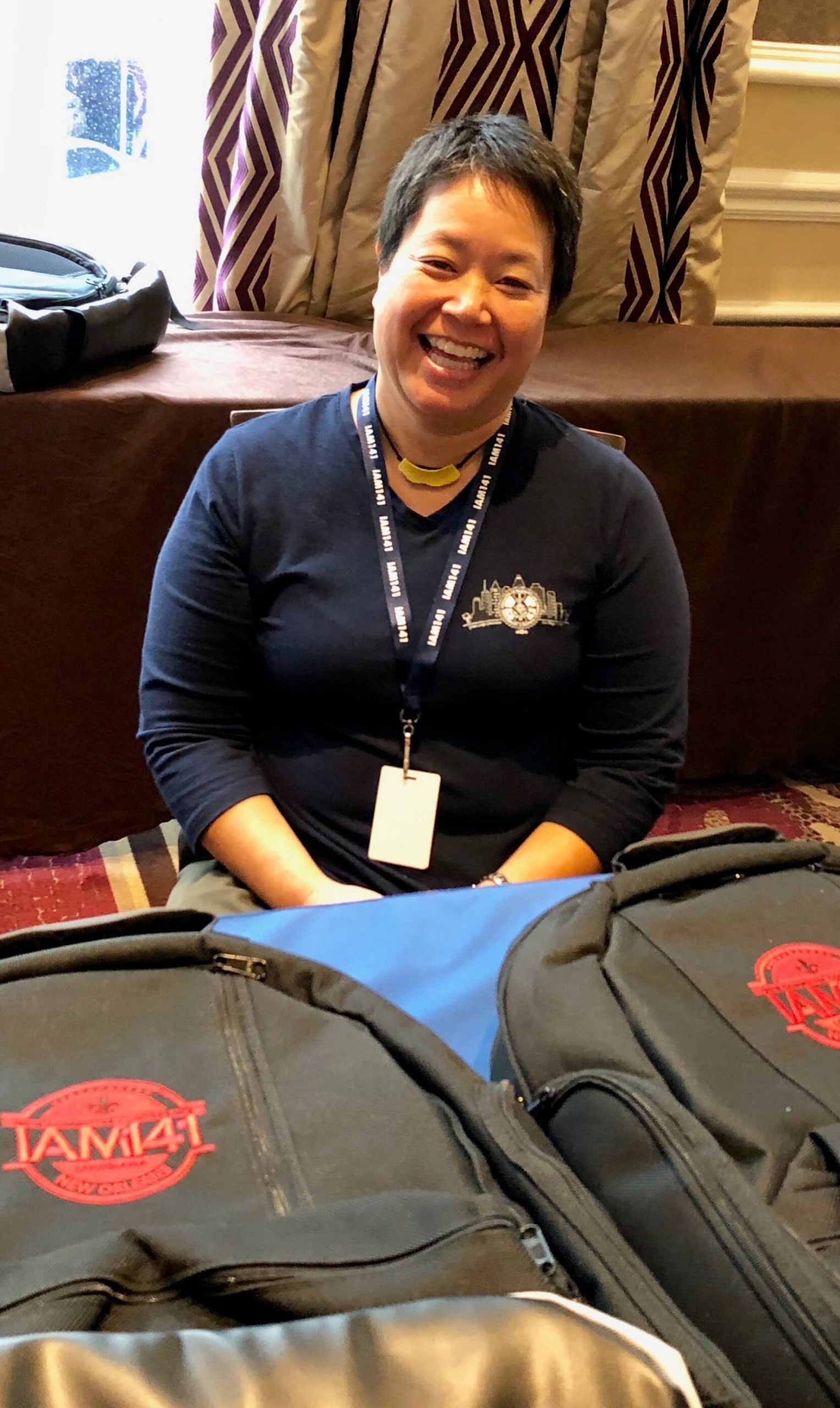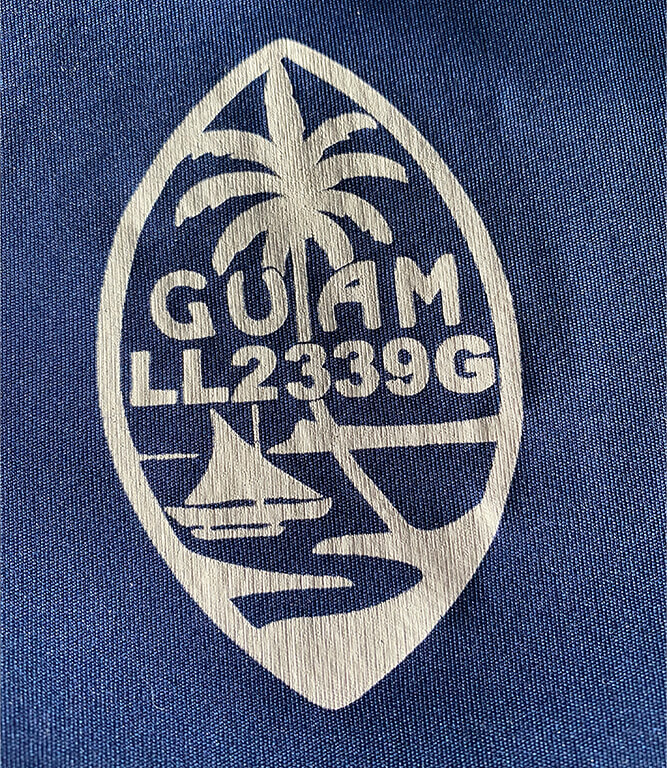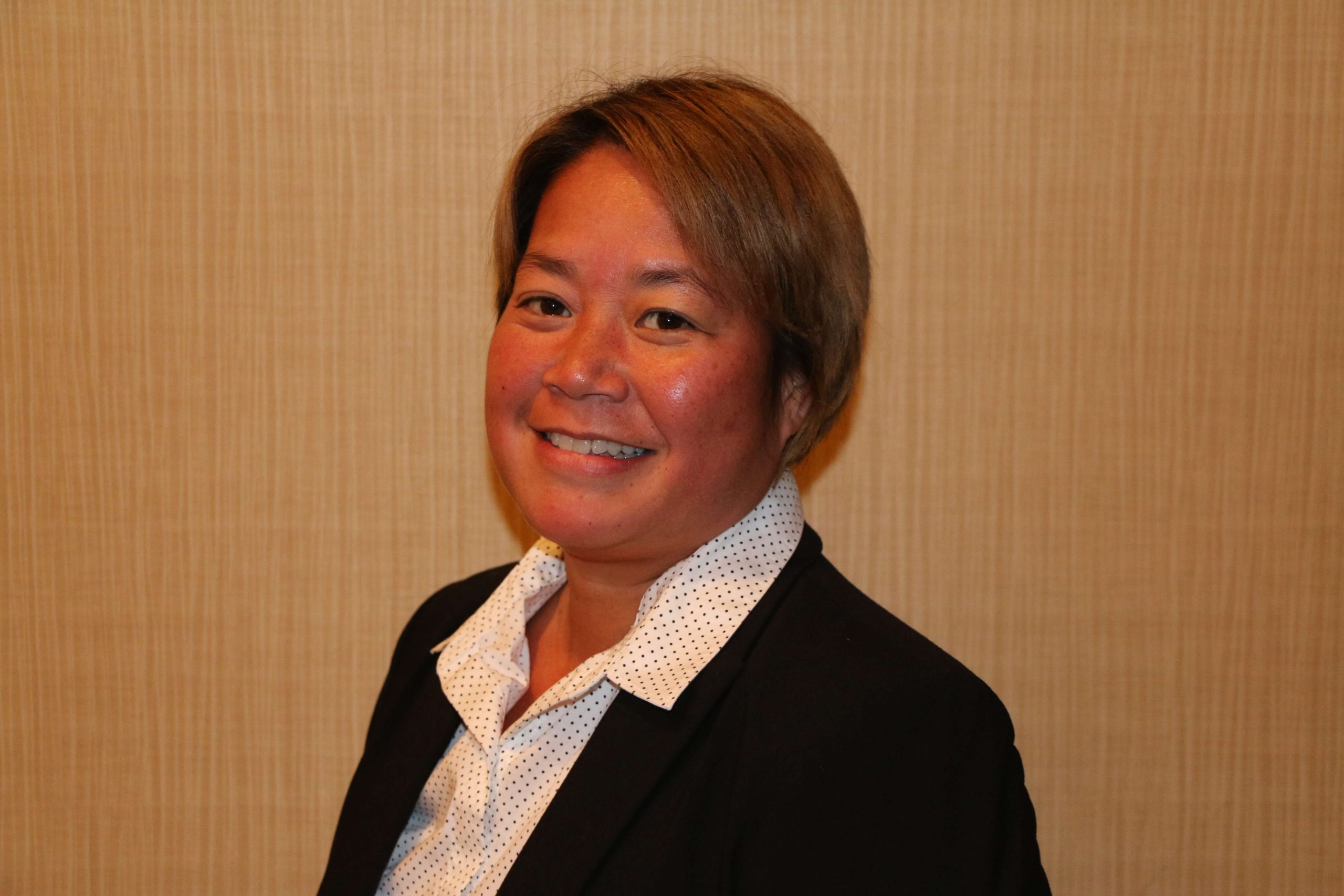 Hi, everyone!
Dave asked me for my bio, so here it is!
I started in the airline industry in June of 1992 with Continental Micronesia.
I was an Airport Sales Agent (ASA).
Sometime in 1994, I transferred to Load Planning to try something different.  After six months in Load Planning, I decided to return back to Passenger Service.
In 1997, I became an International Service Coordinator (ISC). This was the same year where I became a shop steward for the International Brotherhood of Teamsters (IBT).  IBT covered the Technicians, Ramp, Passenger Service, Cargo, Reservations, Tool Crib and Stores.  I was involved in several negotiations during the Continental Micronesia era.  As the years went by, I eventually became the Committee Chair for Passenger Service during the IBT Contract up until now under IAM.
Currently, I am still in the same classification but my title has changed.  I am a Lead Customer Service Representative.  I was FT, but now I will be furloughed to PT.
During the merge of United, Continental Airlines, and Continental Micronesia.  I assisted Sandy Olmos and Morna Macdonald in the organizing drive on Guam.  It was a successful drive because we became a part of the Machinists family.
It was 2012, we had to set up our Local Lodge.  I was appointed by Morna Macdonald to take the reigns of the LL2339G President.  I have been the LL2339G President for the past 8 years.
In 2015, the DL141 bylaws were amended to add VP for Guam.  President Mike Klemm appointed me as the VP for Guam, a position that I currently hold up until today.
Thank you for all you do for our Union and membership.
Take care and stay safe!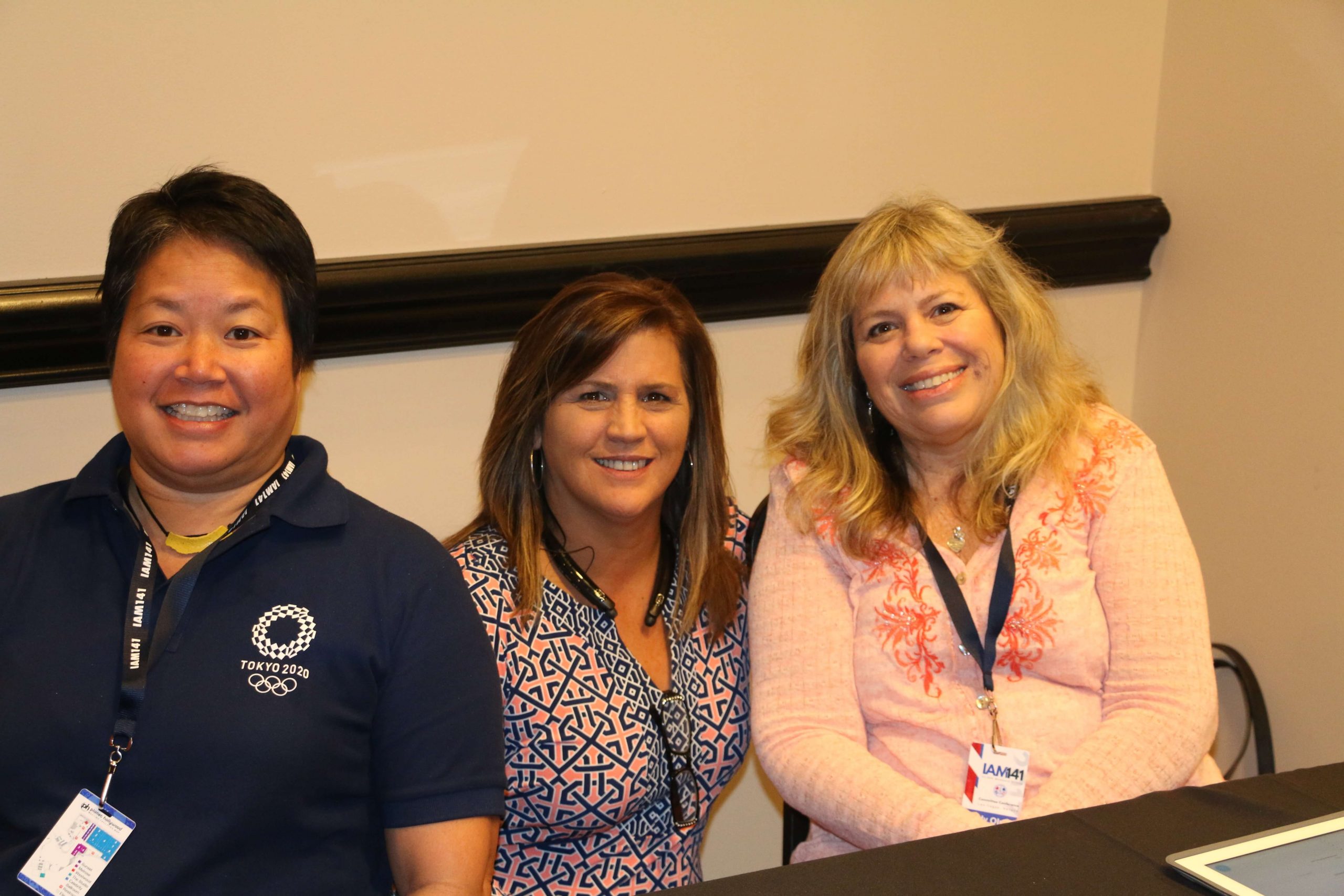 Machinists Union, District...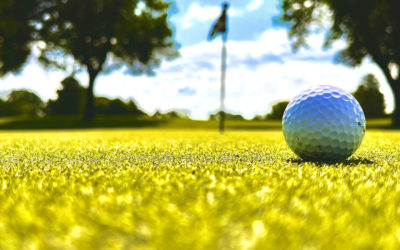 Paradise Pups: Golfing for...