/* social sharing plugin styles */ .dd-spl3 .supsystic-social-sharing a { background-color: #0c0c0d!important; color: #cf7d72!important; margin-left: 5px; margin-right: 5px; } .dd-spl3 .dd-share .supsystic-social-sharing a.social-sharing-button.sharer-flat.facebook:hover, .dd-spl3 .dd-share .supsystic-social-sharing a.social-sharing-button.sharer-flat.twitter:hover, .dd-spl3 .dd-share .supsystic-social-sharing a.social-sharing-button.sharer-flat.pinterest:hover, .dd-spl3 .dd-share .supsystic-social-sharing a.social-sharing-button.sharer-flat.stumbleupon:hover { background-color: #0c0c0d!important; } .dd-spl3 .supsystic-social-sharing .sharer-flat.sharer-flat-8 { width: auto!important; } /* style the category links */ .dd-spl3 .dd-categories a { color: #cf7d72; } .dd-spl3 p.et_pb_title_meta_container { padding-bottom: 5px; } .dd-spl3 .dd-categories a:hover, .dd-meta-author a:hover { opacity: 0.66; } /* set divider margin */ .dd-spl3 .dd-divider { margin-bottom: 0!important; } /* increase paragraph padding */ .dd-spl3 .dd-post p { padding-bottom: 2em; } /* style the comment form */ .dd-spl3 .dd-comment-form .form-submit { float: none; } .dd-spl3 .dd-comment-form.et_pb_comments_0 .et_pb_button, .dd-spl3 .dd-comment-form.et_pb_comments_0 .et_pb_button:hover { padding: 9px 20px!important; } /* responsive media queries */ @media only screen and (min-width: 981px) { /* Remove default padding from body area on desktop*/ .single #left-area { padding-bottom: 0; } } @media only screen and (max-width: 479px) { /* remove boxed layout effect on mobile*/ .dd-spl3 .dd-row { width: 100%!important; } }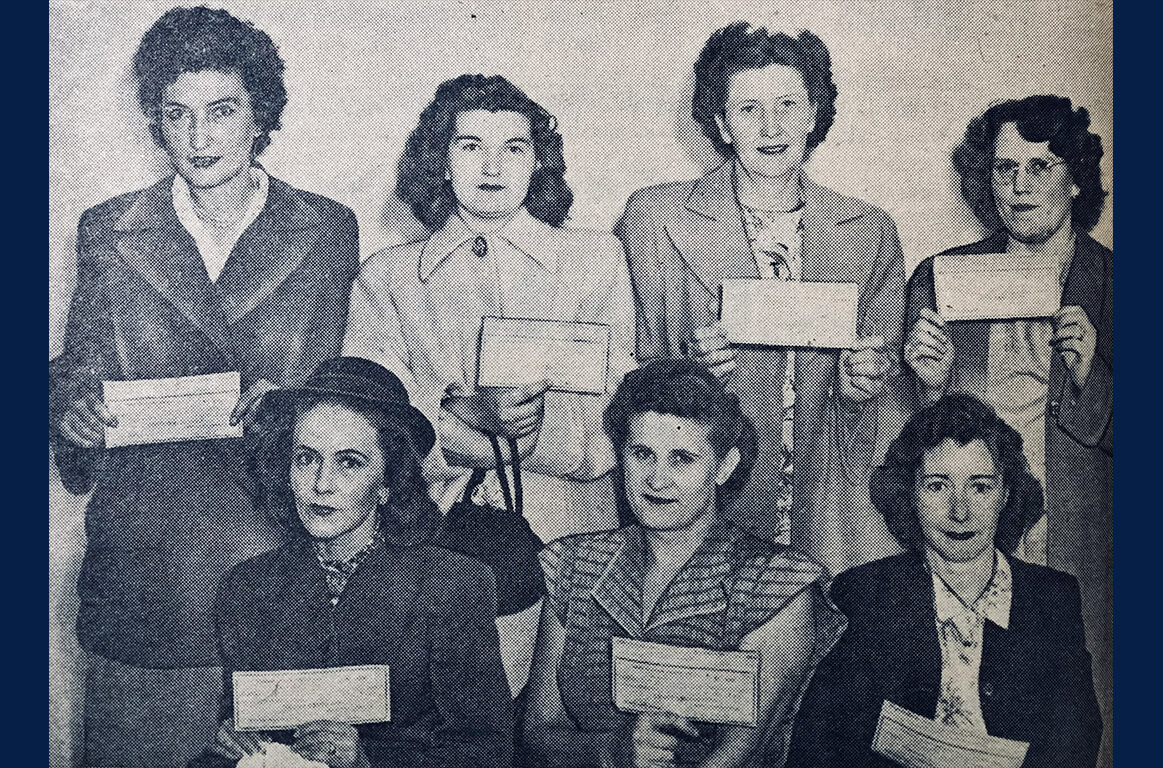 [supsystic-social-sharing id='3']
Women's History Month: The Rise of IAM Women during the Mid-1900s
Facing routine discrimination, women workers in the U.S. proved detractors wrong in the 1940s as they competently filled vacant jobs that were left open as millions of men left to fight in WWII.
Female labor participation during this time was highlighted by Rosie the Riveters, thousands of women manufacturing workers, including Machinist Members at District 751 who assisted the war effort by building military aircraft on assembly lines. Some of them would ascend to the position of IAM Committeewomen within a decade. Harold J. Gibson, then President of District 751, once said: "These women are among the most active Members of our Union."
By the mid-1950s women of the IAM continued to gain recognition as skilled laborers, union leaders and a powerful voice for organized labor. An early icon was Margaret Beverly, International President of the IAM Ladies' Auxiliary. By 1953 Beverly would lead the organization, which initially consisted of thousands of wives of Machinists members. The Auxiliary served as a backbone of the Union by organizing social and fraternal gatherings for their husbands and IAM families at 296 locals across North America. Beverly, a staunch labor activist, once said: "Sell your union to new members."
By 1954 IAM women continued to emerge as prominent organizers. In March of that year Ada Messerschmidt, Member of District 720 in California was honored as Organizer of the Month. The mother of four children, who worked as an assembler at the sprawling Douglas Aircraft plant in Torrance, CA, submitted 54 membership applications in one month from an unorganized unit of employees at the facility. "My method for gathering applications is to tell prospective new members about the many benefits won by the union," said Messerschmidt. "I point out that these benefits include higher pay, vacation pay, paid rest periods and seniority protections."
Across the country Machinist Mary Martin would serve as President of Local 350 in Connecticut. She initially rose from Shop Steward to IAM Negotiating Committeewoman at the Underwood Typewriter plant in Hartford. By the summer of the 1954 Martin was President of a 2,500-member Lodge earning the respect of her male colleagues.
"She's doing an outstanding job," said Joseph V. Cronin, then Business Manager of District 26. "We're proud of her."     
Women would also play a crucial role at the 1956 IAM Grand Lodge Convention in San Francisco, CA. At that point it was the largest gathering of female Delegates in the Union's history. Then President Al Hayes proudly took a public photograph on stage with at least 25 women Machinists. Female attendees like Pauline Ward, Member of Lodge 739 in Alameda, CA, freely participated in convention business, spoke openly at the floor microphone during sessions and voted on resolutions like the creation of the IAM Defense Fund Strike Benefit.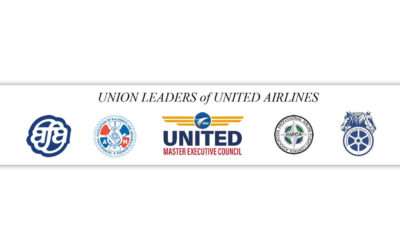 Important Letter from the...