/* Styling the category buttons */ .dd-spl1 .dd-categories p.et_pb_title_meta_container { color: #fff; } .dd-spl1 .et_pb_bg_layout_light.dd-categories p.et_pb_title_meta_container a { color: #fff; } .dd-spl1 .dd-categories a { font-size: 11px; padding: 6px 12px; background-color: #415370; border-radius: 3px 3px 3px 3px; -webkit-transition: all 0.4s ease-in-out; -moz-transition: all 0.4s ease-in-out; transition: all 0.4s ease-in-out; } .dd-spl1 .dd-categories a:hover { background-color: rgba(65,83,112,0.66); } /* Increase post paragraph padding */ .dd-spl1 .dd-post-content p { padding-bottom: 2em; } /* Styling the comment form */ .dd-spl1 .dd-comment-form .form-submit { float: none; } .dd-spl1 .dd-comment-form.et_pb_comments_0 .et_pb_button, .dd-spl1 .dd-comment-form.et_pb_comments_0 .et_pb_button:hover { padding: 9px 20px!important; } /* Styling for the social sharing plugin */ html body .dd-spl1 .supsystic-social-sharing a.social-sharing-button { padding: .63em .55em .63em .55em!important; } .dd-spl1 .dd-share .supsystic-social-sharing a { background-color: #415370!important; margin-left: 5px; } .dd-spl1 .dd-share .supsystic-social-sharing a.social-sharing-button.sharer-flat.facebook:hover, .dd-spl1 .dd-share .supsystic-social-sharing a.social-sharing-button.sharer-flat.twitter:hover, .dd-spl1 .dd-share .supsystic-social-sharing a.social-sharing-button.sharer-flat.pinterest:hover { background-color: rgba(65,83,112,0.66)!important; } /* responsive media queries */ @media only screen and (max-width: 980px) { /* remove margin from code module on mobile */ .dd-spl1 .dd-code .et_pb_column { margin-bottom: 0; } } @media only screen and (min-width: 768px) and (max-width: 980px) { /* display post image in landscape on tablet */ .dd-spl1 .dd-post-image img { height: 360px; object-fit: cover; object-position: 50% 50%; width: 100%; } } @media only screen and (max-width: 767px) { /* display post image in landscape on mobile */ .dd-spl1 .dd-post-image img { height: 180px; object-fit: cover; object-position: 50% 50%; width: 100%; } } @media only screen and (min-width: 981px) { /* Remove default padding from body area on desktop*/ .single #left-area { padding-bottom: 0; } /* Increase left column width on desktop */ .dd-spl1 .et_pb_gutters2 .et_pb_column_2_3, .dd-spl1 .et_pb_gutters2.et_pb_row .et_pb_column_2_3 { width: 63.666%; } .dd-spl1 .et_pb_gutters2 .et_pb_column_1_3, .dd-spl1 .et_pb_gutters2.et_pb_row .et_pb_column_1_3 { width: 33.333%; } /* Position share buttons on title line on desktop */ .dd-spl1 .dd-share { position: absolute; top: 0; right: 0; z-index: 999; } }
Machinists & Aerospace Union Recognized at Inauguration Welcome Ceremony
The Machinists Union was recognized Saturday by the Presidential Inaugural Committee (PIC) during its programing America United: An Inauguration Welcome Event Celebrating America's Changemakers. The video congratulates the incoming administration and pays tribute to IAM essential workers who have been on the frontlines during the pandemic.

The PIC hosted a welcome event to celebrate America, reflect and honor its history, and highlight the incredible diversity of the nation. It featured musical performances, celebrity appearances and remarks from some of the most popular leaders from across the country. The event kicked off five days of programming leading into Wednesday's inauguration of Joe Biden and Kamala Harris.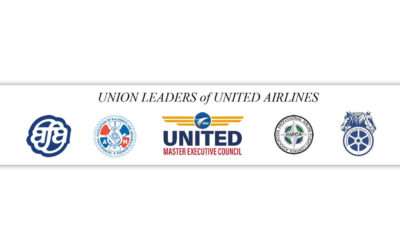 Important Letter from the...