A bipartisan group of lawmakers are supporting a plan that would prevent the mass furloughs of tens of thousands of airline workers this fall by extending current payroll assistance into 2021.
Congressman Peter A. DeFazio, who serves as the Chair of the House Committee on Transportation and Infrastructure, circulated a letter to several key legislators last week, seeking support for an extension of the $32 billion Payroll Support Program. The program allowed airlines access to billions of dollars in aid and loans in exchange for keeping employees on the payroll. Unions such as the International Association of Machinists and Aerospace Workers have strongly pushed for such an extension, in order to prevent mass furloughs of airline workers this fall.
About 950,000 aviation sector workers received funding from the program, which covered the costs of their paychecks in the absence of airline profits caused by the pandemic. The program is due to run out on October 1.
Major airlines such as United and American are warning that they will eliminate an estimated 60,000 positions within hours of the expiration of the program. Non-union positions at airlines, including management and administrative positions, and non-union ramp and ticket counter agents have already been the targets of job and hour cuts. Delta and JetBlue have already cut thousands of workers despite having accepted payroll assistance money that they promised to spend on wages. United cut thousands of non-union administrative positions after also slashing severance pay. Court action by non-union managers has yet to scale back  losses.
The letter, sent to lawmakers from both parties, calls for an extension of the Payroll Support Program, which would prevent mass furloughs and layoffs until at least March 2021. In addition to House Transportation and Infrastructure Chairman Peter A. DeFazio, (D-Ore.), the letter was co-signed by Subcommittee on Aviation Chairman Rick Larsen, (D-Wash). It has won the support of Republican Members of the Transportation Committee, Rep. Rodney Davis (R-Ill.), and John Katko (R-NY).
Other lawmakers supporting the extension include Reps. Sharice Davids, D-Kan., Karen Bass, D-Calif., and Brian Fitzpatrick, R-Pa.
IAMAW General Vice President, Sito Pantoja and other labor leaders signed a joint letter calling for a renewal of the Paycheck Support Program earlier this summer. That letter read, in part, "Aviation workers account for 5 percent of the nation's GDP. Should October 1 arrive without extending the PSP grant job program mass layoffs are inevitable, as airline executives have acknowledged. Hundreds of thousands of workers will lose their jobs and health insurance—not only in aviation but across our entire economy."
"Further, the industry would lose a large portion of the experienced and credentialed workforce that will be critical to bringing the sector and the broader economy back to prosperity once the COVID-19 crisis is over. Airline industry employment cannot simply be put back together overnight, and mass layoffs will do great damage to the sector, with potentially irrevocable consequences for Members of the International Association of Machinists and Aerospace Workers Union have banded together into a group called the Machinists Non-Partisan Political League (IAM MNPL) to call for legislation that would help airline workers and passengers. The group is asking airline workers to contact their lawmakers and ask them to support an extension of the Payroll Support Program and prevent mass furloughs starting October 1.
"We need this bill. This is a pro-airline paycheck bill," said Dave Roderick, MNPL District 141 Legislative Director. "The Paycheck Support Program will help frontline airline workers weather this storm. We need everyone out supporting this."
Airline workers who want to send a letter right now may do so HERE.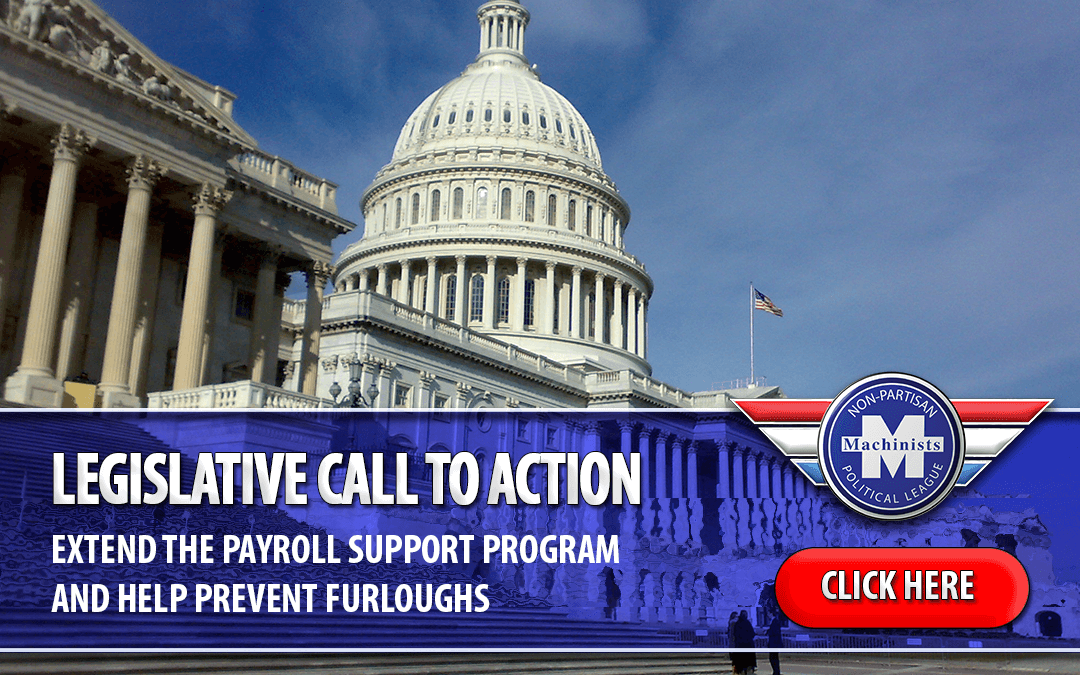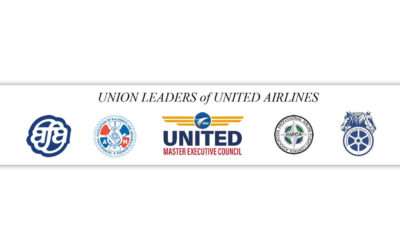 Important Letter from the...