Statement from AFL-CIO President Richard Trumka after Hurricane Delta strikes Louisiana:
The entire labor movement offers our heartfelt prayers to the people of Louisiana, who continue to show amazing strength in the face of too many natural disasters. Hurricane Delta struck an already-ravaged area that just six weeks ago was hit by Hurricane Laura. The labor movement always comes together in times like these, and our people on the ground are already assessing the needs of families, and will use all our expertise and resources to help those impacted recover as quickly as possible. The people of Louisiana are resilient, and our fighting spirit will get us through this difficult time.
Contact: Carolyn Bobb (202) 637-5018
The IAMAW Disaster Relief Fund
The IAM Disaster Relief Fund provides assistance in situations where our members and their families endure hardships due to natural disasters. The IAM reacts quickly to these needs before other sources of assistance are able. This is not possible without the support of those who have committed to keeping the IAM Disaster Relief Fund vibrant and healthy. Thank you for your contribution.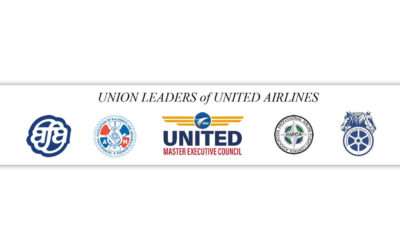 Important Letter from the...