The IAM is extremely saddened to learn of the passing of Transportation Trades Department (TTD) President Larry Willis, who passed away on Sunday, November 29.
Willis, 53, succumbed to injuries sustained on November 22 in a tragic biking accident.
Willis, who had served as TTD president since being elected to the position in 2017, was known throughout transportation labor as a leading advocate for frontline workers throughout the nation's transportation system. Willis previously served as secretary-treasurer, chief of staff, general counsel, and legislative counsel and representative at TTD, a coalition of 33 member unions that advocates for transportation workers.
"Larry's passion for workers and transportation issues will be sorely missed by the Machinists Union and the entire labor movement," said IAM International President Robert Martinez Jr. "I know that we will honor his legacy by continuing to fight for the men and women who make our nation move day in and day out. The IAM joins many others in extending our thoughts and prayers to Larry's family and TTD."
Willis was instrumental in defending transportation workers in the aftermath of the September 11 terrorist attacks, the 2008 financial crisis and the COVID-19 pandemic.
"IAM members in the airline and railroad industries benefited greatly from having an ally like Larry Willis in their corner," said IAM Transportation Department General Vice President Sito Pantoja. "We have partnered with Larry and TTD so many times over the years to defend and advance the interests of millions of frontline transportation workers. We send our profound thoughts and prayers to Larry's wife and daughter and TTD during this difficult time."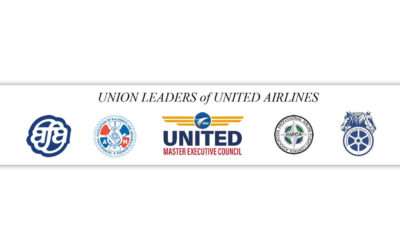 Important Letter from the...