/* Styling the category buttons */ .dd-spl1 .dd-categories p.et_pb_title_meta_container { color: #fff; } .dd-spl1 .et_pb_bg_layout_light.dd-categories p.et_pb_title_meta_container a { color: #fff; } .dd-spl1 .dd-categories a { font-size: 11px; padding: 6px 12px; background-color: #415370; border-radius: 3px 3px 3px 3px; -webkit-transition: all 0.4s ease-in-out; -moz-transition: all 0.4s ease-in-out; transition: all 0.4s ease-in-out; } .dd-spl1 .dd-categories a:hover { background-color: rgba(65,83,112,0.66); } /* Increase post paragraph padding */ .dd-spl1 .dd-post-content p { padding-bottom: 2em; } /* Styling the comment form */ .dd-spl1 .dd-comment-form .form-submit { float: none; } .dd-spl1 .dd-comment-form.et_pb_comments_0 .et_pb_button, .dd-spl1 .dd-comment-form.et_pb_comments_0 .et_pb_button:hover { padding: 9px 20px!important; } /* Styling for the social sharing plugin */ html body .dd-spl1 .supsystic-social-sharing a.social-sharing-button { padding: .63em .55em .63em .55em!important; } .dd-spl1 .dd-share .supsystic-social-sharing a { background-color: #415370!important; margin-left: 5px; } .dd-spl1 .dd-share .supsystic-social-sharing a.social-sharing-button.sharer-flat.facebook:hover, .dd-spl1 .dd-share .supsystic-social-sharing a.social-sharing-button.sharer-flat.twitter:hover, .dd-spl1 .dd-share .supsystic-social-sharing a.social-sharing-button.sharer-flat.pinterest:hover { background-color: rgba(65,83,112,0.66)!important; } /* responsive media queries */ @media only screen and (max-width: 980px) { /* remove margin from code module on mobile */ .dd-spl1 .dd-code .et_pb_column { margin-bottom: 0; } } @media only screen and (min-width: 768px) and (max-width: 980px) { /* display post image in landscape on tablet */ .dd-spl1 .dd-post-image img { height: 360px; object-fit: cover; object-position: 50% 50%; width: 100%; } } @media only screen and (max-width: 767px) { /* display post image in landscape on mobile */ .dd-spl1 .dd-post-image img { height: 180px; object-fit: cover; object-position: 50% 50%; width: 100%; } } @media only screen and (min-width: 981px) { /* Remove default padding from body area on desktop*/ .single #left-area { padding-bottom: 0; } /* Increase left column width on desktop */ .dd-spl1 .et_pb_gutters2 .et_pb_column_2_3, .dd-spl1 .et_pb_gutters2.et_pb_row .et_pb_column_2_3 { width: 63.666%; } .dd-spl1 .et_pb_gutters2 .et_pb_column_1_3, .dd-spl1 .et_pb_gutters2.et_pb_row .et_pb_column_1_3 { width: 33.333%; } /* Position share buttons on title line on desktop */ .dd-spl1 .dd-share { position: absolute; top: 0; right: 0; z-index: 999; } }
Honoring Black History Month: IAMAW Brother Ron Robinson reflects on his black role models and suggests that they might not change their strategies for dealing with Civil Rights much if they were active today. According to Robinson, "I think that those back leaders… would have blacks focused more, and working in one direction."
Black History Month: EAP Rep and Longtime Union Activist, Ron Robinson
We are proud to feature District 141 Regional Employee Assistance Program Representative, Ron Robinson as we celebrate Black History Month.
Ron Robinson is a 43 year veteran of United Airlines from Local 1932 in Los Angeles and has been active in the EAP since 2004. Asked how he thinks prominent black figures from the past would respond to the issues of today, he responded by saying that their mission probably wouldn't change much. He spoke about Black History Month with Dave Lehive this week.
"I think the leaders of that time if they were alive today, Malcolm X, the James Chaneys, the Charles Moores… I think that those guys would be doing the same things now that they were doing then," Robinson said. He pointed out that, while the passage of landmark legislation such as the Civil Rights Act, and the Voting Rights Acts of 1964 and 1965 were helpful, by the early 70's they were already being scaled back. Today, persons of color are facing many of the same institutional inequities as those of earlier eras, and therefore, today's generation can learn directly from those that came before them.
"So, I think that those leaders probably today would have blacks focused more, and moving in one direction. Right now, I think we tend to be a bit splintered." Robinson held up Black Lives Matter as an example of a modern movement that he thinks is carrying forward the legacy of the Civil Rights Era. "It's a good thing," he said. "Not only have blacks rallied around it, but people all around the world are rallying behind Black Lives Matter."
But, that's what I think our leaders (of the past) would do; they would be organizing us again – to move in the same direction."
But Robinson also recalled the contributions of white allies and supporters, some of which might be surprising, such as Mitt Romney's father, former Michigan Governor, George Romney.
"George Romney went from being the American Motors president to government," Robinson recounted. "By the time I was in school, he had become the governor of Michigan." The elder Romney was a sincere civil rights activist who wasn't afraid of taking a public stand in support of racial justice. "People don't realize that Mitt Romney's father, George Romney, marched with Martin Luther King. He marched with Abernathy. When they had the marches in Detroit, he marched right along with them. When the UAW marched, he marched right along with them."
His work as an advocate for black people did not end with public displays of support. According to Robinson, "he was a man who visualized desegregation in living, in housing, and in education. He wanted equal education for all children in Michigan." Romney went on to push for reforms at the Department of Housing and Urban Development under Nixon, where he quickly made enemies of the right-leaning administration. "He was a Republican in a heavily blue state," Robinson said. "But, he was elected and re-elected as governor."
Ron Robinson is an Employee Assistance Rep for the Southwest Region. He assists United Airlines members in Los Angeles, Phoenix, San Diego, and Orange County. Ron helps provide confidential and professional support for those experiencing personal problems and can be reached at (310) 486-1225, or by email at lbronnie@aol.com.

The IAMAW District 141 EAP can confidentially connect you to counseling, crisis intervention, and other wellbeing services.
The Machinists and Aerospace Union partners with hundreds of deeply caring and trained professionals who can help guide you through a wide range of challenges. EAP Services are free, confidential, and compassionate.
Machinists Union, District...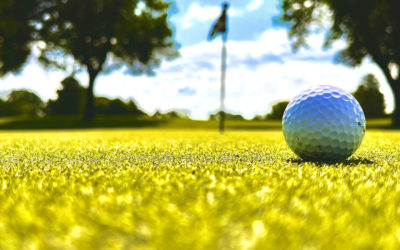 Paradise Pups: Golfing for...