/* social sharing plugin styles */ .dd-spl3 .supsystic-social-sharing a { background-color: #0c0c0d!important; color: #cf7d72!important; margin-left: 5px; margin-right: 5px; } .dd-spl3 .dd-share .supsystic-social-sharing a.social-sharing-button.sharer-flat.facebook:hover, .dd-spl3 .dd-share .supsystic-social-sharing a.social-sharing-button.sharer-flat.twitter:hover, .dd-spl3 .dd-share .supsystic-social-sharing a.social-sharing-button.sharer-flat.pinterest:hover, .dd-spl3 .dd-share .supsystic-social-sharing a.social-sharing-button.sharer-flat.stumbleupon:hover { background-color: #0c0c0d!important; } .dd-spl3 .supsystic-social-sharing .sharer-flat.sharer-flat-8 { width: auto!important; } /* style the category links */ .dd-spl3 .dd-categories a { color: #cf7d72; } .dd-spl3 p.et_pb_title_meta_container { padding-bottom: 5px; } .dd-spl3 .dd-categories a:hover, .dd-meta-author a:hover { opacity: 0.66; } /* set divider margin */ .dd-spl3 .dd-divider { margin-bottom: 0!important; } /* increase paragraph padding */ .dd-spl3 .dd-post p { padding-bottom: 2em; } /* style the comment form */ .dd-spl3 .dd-comment-form .form-submit { float: none; } .dd-spl3 .dd-comment-form.et_pb_comments_0 .et_pb_button, .dd-spl3 .dd-comment-form.et_pb_comments_0 .et_pb_button:hover { padding: 9px 20px!important; } /* responsive media queries */ @media only screen and (min-width: 981px) { /* Remove default padding from body area on desktop*/ .single #left-area { padding-bottom: 0; } } @media only screen and (max-width: 479px) { /* remove boxed layout effect on mobile*/ .dd-spl3 .dd-row { width: 100%!important; } }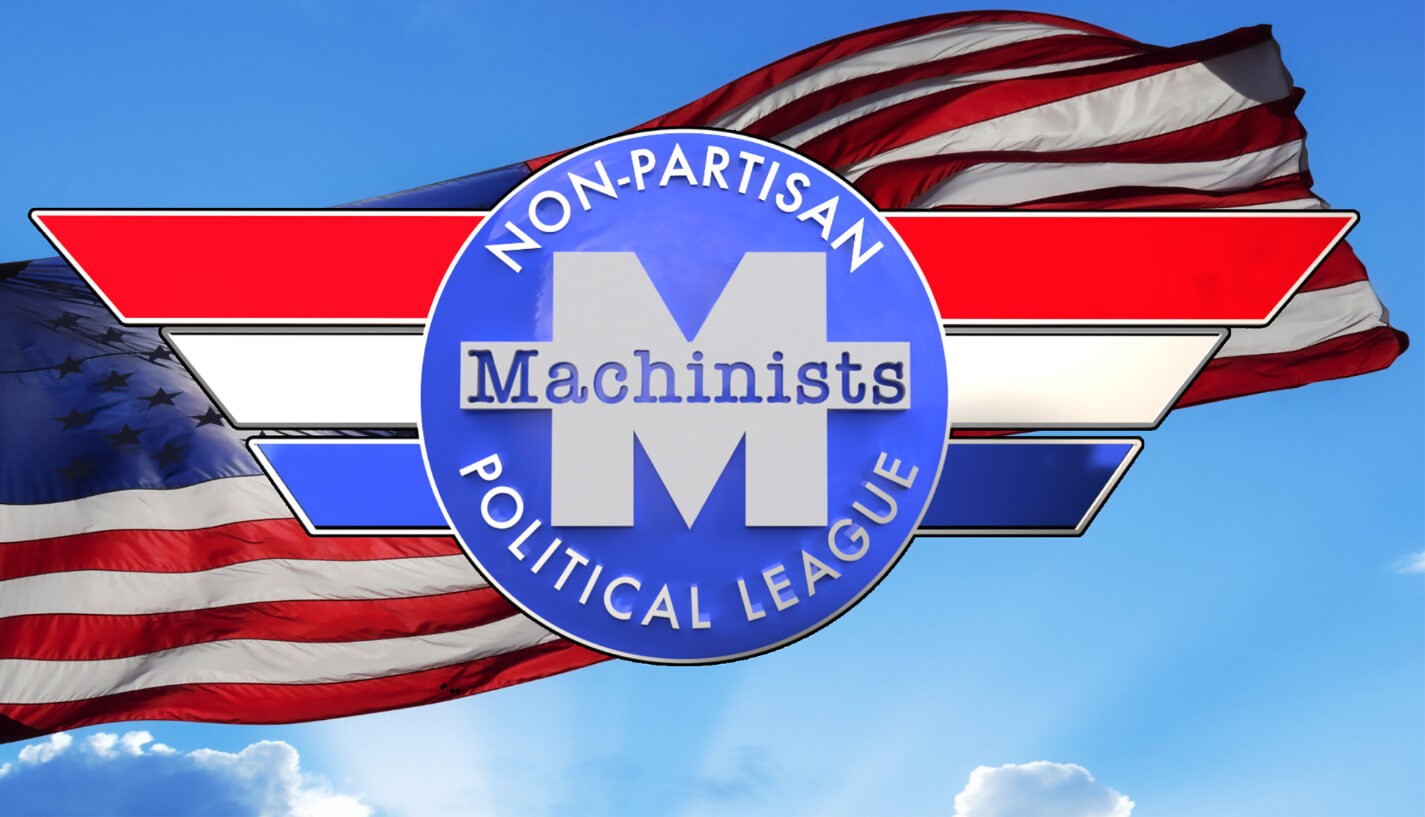 [supsystic-social-sharing id='3']
American Rescue Plan to Deliver Lifeline to Machinists Union Members in Critical Industries
In an historic win for working American families, the House of Representatives passed the Senate version of the American Rescue plan yesterday and President Biden signed it into law today. Machinists members from around the country have been calling their representatives over the past few weeks urging them to pass the relief package that secures the jobs of tens of thousands IAM members.
"Thanks to the leadership of President Biden, Leader Schumer and Speaker Pelosi, Machinists Union members and millions more working Americans will play a central role in getting America back on track as we recover from the COVID-19 pandemic. Hundreds of thousands of IAM members in the airline, transit, aerospace, manufacturing and other critical industries will have their jobs saved because of the American Rescue Plan. Critically, this legislation extends the airline Payroll Support Program, which will keep tens of thousands of airline workers on the job as we distribute vaccines and begin the ramp up air travel. IAM members in the transit and aerospace supply sectors will also receive assistance that will help us keep the world moving. We look forward to President Biden swiftly signing the American Rescue Plan into law and delivering much-needed relief to our membership and working Americans."
Here is a summary of how this plan will help IAM members and our families:
$1,400 Direct Payments:   Individuals earning up to $75,000 and couples earning up to $150,000 receive the full direct payments of $1,400 per person. Individuals will also receive an additional $1,400 payment for each dependent claimed on their tax returns. No payment will be sent to single filers earning more than $80,000 or joint filers earning more than $160,000.
Extends $300 Weekly Supplemental Unemployment Benefits: Provides an extension of the $300 supplemental unemployment benefits that 18 million Americans currently rely through September 6, 2021 with tax forgiveness on up to $10,000 of unemployment compensation.
Multiemployer Pensions: Includes the Butch Lewis Emergency Pension Plan Relief Act. This long-overdue pension relief legislation provides $86 Billion in relief to troubled multiemployer pension plans with NO CUTS to earned benefits. The legislation will protect the integrity of healthy multiemployer plans, save the PBGC and strengthen the pension system overall. The legislation contains NO provisions to harm healthy plans, does not include the GROW Act, and only has a modest increase in premiums from $31 to $52 starting in 2031.
Airline Jobs: Provides $15 billion to extend the airline Payroll Support Program (PSP) through September 30, 2021 which will help airlines and contractors avert mass layoffs and furloughs due to the unprecedented drop in business.
Aviation Manufacturing Workforce: The package includes the Aviation Manufacturing Jobs Protection Act which provides $3 billion to help employers keep aerospace manufacturing workers on their payrolls, avoid additional furloughs, and re-hire workers previously furloughed during the pandemic.
Amtrak: This bill provides $1.7 billion to Amtrak to keep rail service running across the nation, to rehire 1,230 workers who have been involuntarily furloughed as a result of COVID, and to restore full long-distance service to remote communities.
Public Transit: The package provides $30.4 billion of additional relief funding to transit agencies to prevent layoffs of transit workers and prevent severe cuts to transit services that essential workers and the general public rely on.
100% COBRA Subsidy: The bill subsidizes 100 percent of COBRA premiums for six months for individuals who lost employment or had reduced hours. This allows laid off workers to retain their employer provided healthcare with NO premium share.
Paid Sick Leave: The bill provides funding for emergency paid sick leave through September 30, 2021 with a maximum benefit of $1,400 per week for workers making up to $73,000 per year.
Federal Workforce Protections: The bill creates an emergency fund to allow paid leave for workers who are ill or who have been exposed to COVID-19. The bill also ensures federal employees who are diagnosed with COVID-19 as a result of their service can receive workers' compensation benefits. 
Expand Child Tax Credit and Earned Income Tax Credit: This bill also includes an expansion of two of the most effective anti-poverty tools the U.S. government has: The Earned Income Tax Credit (EITC) and Child Tax Credit (CTC).
Housing: The bill extends the federal eviction and foreclosure moratorium until September 1, 2021. The bill also provides $25 billion in emergency rental assistance, $5 billion in utility assistance, and $5 billion in emergency assistance for homelessness.
Vaccines, Testing, etc.:  Provides $84 billion for COVID vaccine distribution, testing, contact tracing, PPE to frontline works, bolster public health workforce, support for community hospitals, and expansion of mental health services.
State and Local Fiscal Aid: The bill provides $350 billion to States, territories, Tribes, and local governments to be used for responding to the COVID-19 public health emergency, to offset revenue losses, bolster economic recovery and to provide premium pay for essential workers.
K-12 Schools:  Provides over $125 billion for public K-12 schools to safely reopen schools for in-person learning, address learning loss, and support students as they work to recover from the long-term impacts of the pandemic.
Student Loan Relief – The bill makes all COVID-19 student loan relief tax free.
Defense Production Act for PPE: Provides $10 billion to expand domestic production of personal protective equipment (PPE), vaccines, and other medical supplies.
Veterans: The bill provides funding to waive copays for veterans during the pandemic, and to provide health care services and support to veterans, including COVID-19 vaccine distribution, expanded mental health care, and enhanced telehealth capabilities. It also establishes a new program to provide retraining assistance for veterans who have lost their jobs due to COVID, and includes funding for VA to mitigate the pandemic's impacts on the benefits claims and appeals backlog.
Expanded PPP Eligibility: This bill expands Paycheck Protection Program eligibility to include additional nonprofits such as 501(c)(5) labor and agricultural organizations providing $7 billion for that purpose.
.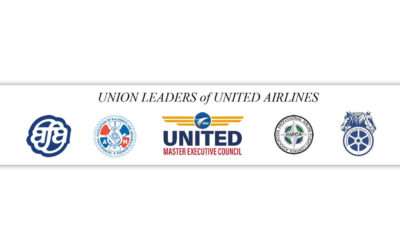 Important Letter from the...