The Machinists Union led the fight to pass the American Rescue Plan. Our activism saved tens of thousands of IAM airline, transit and other critical industry jobs.
American Rescue Plan Highlights
Content Provided by WhiteHouse.Gov>>
Emergency Legislative Package to Fund Vaccinations, Provide Immediate, Direct Relief to Families Bearing the Brunt of the COVID-19 Crisis, and Support Struggling Communities
The COVID-19 pandemic and the corresponding economic crisis are devastating families across the country. More than 20 million Americans have contracted COVID-19, and at least 370,000 have died. From big cities to small towns, too many Americans are barely scraping by, or not scraping by at all. And the pandemic has shined a light on the persistence of racial injustice in our healthcare system and our economy. The need to act is clear in the lines at food banks, the small businesses that are closed or closing, and the growing number of Americans experiencing housing insecurity. After nearly a year of the public health crisis, our nation remains in this dark winter of the pandemic and facing a deep economic crisis.
President Biden is laying out the first step of an aggressive, two-step plan for rescue, from the depths of this crisis, and recovery, by investing in America, creating millions of additional good-paying jobs, combatting the climate crisis, advancing racial equity, and building back better than before.
While Congress's bipartisan action in December was a step in the right direction, it was only a down payment. It fell far short of the resources needed to tackle the immediate crisis. We are in a race against time, and absent additional government assistance, the economic and public health crises could worsen in the months ahead; schools will not be able to safely reopen; and vaccinations will remain far too slow.
As last month's jobs report underscored, the virus and our economy are intertwined. We cannot rescue our economy without containing this virus.
Today, President Biden is announcing the American Rescue Plan to change the course of the pandemic, build a bridge towards economic recovery, and invest in racial justice. The American Rescue Plan will address the stark, intergenerational inequities that have worsened in the wake of COVID-19. Researchers at Columbia University estimate that these proposals will cut child poverty in half.
How Will the American Rescue Plan Affect You?
Specifically, President Biden's American Rescue Plan will:
Mount a national vaccination program, contain COVID-19, and safely reopen schools, including by setting up community vaccination sites nationwide, scaling up testing and tracing, eliminating supply shortage problems, investing in high-quality treatments, providing paid sick leave to contain spread of the virus, addressing health disparities, and making the necessary investments to meet the president's goal of safely reopening a majority of K-8 schools in the first 100 days.
Deliver immediate relief to working families bearing the brunt of this crisis bysending $1,400 per-person checks to households across America, providing direct housing and nutrition assistance, expanding access to safe and reliable childcare and affordable healthcare, increasing the minimum wage, extending unemployment insurance, and giving families with kids and childless workers an emergency boost this year.
Support communities that are struggling in the wake of COVID-19 by providing support for the hardest-hit small businesses, especially small businesses owned by entrepreneurs of color, and protecting the jobs of the first responders, transit workers, and other essential workers we depend on.
In addition to addressing the public health and economic crises head on, the President's plan will provide emergency funding to upgrade federal information technology infrastructure and address the recent breaches of federal government data systems. This is an urgent national security issue that cannot wait.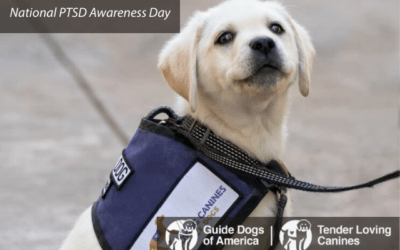 Guide Dogs of America –...