Sisters and Brothers,
As I write this, over 93 million Americans have already cast their ballot in this year's general election. This number represents almost 69% of the total votes cast four years ago, putting our country on track to smash election turnout records that are over a century old. 
Voters are going to the polls in record numbers as our country struggles with the coronavirus pandemic and the economic catastrophe it has caused. Millions of workers, including thousands of our District 141 Sisters and Brothers, face an uncertain future. We fought together for months on several fronts to protect our jobs and our airline industry, negotiating early retirement and voluntary leave programs with our companies, and placing thousands of calls and email messages to members of Congress asking for federal help to save our jobs. Just as we thought we had enough support in Congress for extended payroll support to avoid furloughs, the US Senate diverted its attention to the confirmation of a Supreme Court justice a month before the election. This shift in priorities dealt a devastating blow to our industry and our union as thousands of airline workers joined the ranks of the unemployed. 
Facing all this hardship, we are showing up at the polls in huge numbers. IAM members traditionally vote at higher rates than non-union workers, and it looks like we are helping drive turnout. In Texas and Hawaii, early voting numbers have surpassed the total number of votes cast in 2016. In New Jersey, California, Illinois, Arizona, Pennsylvania, North Carolina, and Colorado, over 59% of voters have already cast their ballots, with numbers surging in every state.
This remarkable voter turnout is fueled by the work of countless volunteers making phone calls, sending text messages, and delivering voting information to union households. I salute all the IAM activists who have stepped up to inform union members about pro-labor candidates and the importance of voting. We are also partnering with Power the Polls to help staff polling places on Election Day.
After a democratic process we conducted for the first time in our union's history, Joe Biden earned the Machinists Union endorsement for president. In addition to our choice for president, I urge you to support pro-labor candidates in state races. You may recall how, in recent months, a group of 20 Senators blocked desperately needed coronavirus relief, including payroll support for the airlines. If your state is electing a US Senator this year, please review the candidates' records carefully before you vote. You can check the list of IAM-endorsed candidates here.
Voting is a personal choice. I ask you to consider the candidates whom our Legislative and MNPL Representatives and our Machinists State Councils have endorsed based on their pro-labor platforms and voting record.
If you have already voted, Thank You! If you have a ballot at home, please make sure you deliver it to a ballot collection box in your area (it is too late to put it in the mail) or to your polling station on Tuesday. Most states will have in-person voting on Election Day; check vote.org for polling locations and voting hours.
We will all remember 2020 as a year full of challenges when we were forced to make personal decisions that had a big impact on others. Choosing to wear a mask, or to retire early or to take a voluntary leave of absence to protect our health helped save jobs, just like our choices at the ballot box will affect us both individually and collectively. Together with a collective bargaining agreement at work, our ballot is the most powerful tool we have to address our country's problems and guide our future. Use it.  
VOTE!
In solidarity,
Michael G Klemm
President and Directing General Chair,
District 141, IAMAW
[dsm_text_divider _builder_version="4.5.7″ _module_preset="default" header="Additional Resources" header_text_align="left" text_alignment="left" hover_enabled="0″][/dsm_text_divider]
Machinists Union, District...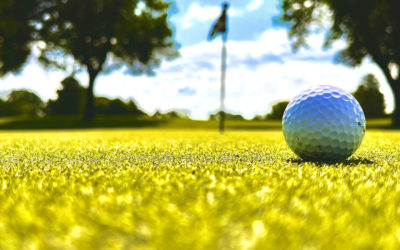 Paradise Pups: Golfing for...