Senator Casey: "Reducing workers' hours without their consent reduces workers' paychecks in the same way that reducing workers' rate of pay would."
This week, Senator Bob Casey (D-PA) called on Treasury Secretary Steve Mnuchin to issue clear guidance to airlines and industry lobbyists stating that cutting the pay and benefits of airline workers violates the CARES Act, even if those cuts come by way of furloughing full-time workers to part-time. Senator Casey is a member of the Senate Committee on Finance, which played a major role in drafting the bill. 
Senator Casey said the clear intent of the CARES Act, which delivered billions of taxpayer dollars to airlines, was "specifically to protect the jobs and livelihoods of workers in the airline industry," and that airlines could not reduce the pay of their workers after accepting relief funds.  Further, Senator Casey said in the letter that reducing full-time workers to part-time reduces their pay and benefits, despite leaving pay rates intact. 
"I write to express my concern that multiple air carriers have threatened to or are currently involuntarily reducing the hours of employees despite receiving payroll support under the Coronavirus Aid, Relief and Economic Security (CARES) Act," Senator Casey said in the letter. "In passing this legislation, Congress made clear its intention that any air carrier receiving assistance must agree to maintain payroll and not cut employee compensation. I urge you to immediately issue guidance that makes clear that unilateral and involuntary reductions in employee hours are prohibited under the CARES Act." 
Senator Casey also sent letters to the CEOs of United, jetBlue, and Delta, and to Airlines for America, the lead lobbying group for US air carriers, putting industry executives and lobbyists on notice about the importance of following the law and respecting workers.  
A growing number of lawmakers involved in creating the CARES Act have written to the CEOs of major airlines following a scheme by United Airlines executives to take billions in relief funds intended to cover payrolls – and then cut payrolls while keeping the money. United Executive Vice President Greg Hart tried to defend the move and said the furloughs weren't really pay cuts because pay rates would remain the same. Senator Casey, who has a legislative record promoting economic security for working families, showed little patience for such word games. 

"This is in clear violation of Congress' intent and should not be undertaken by any air carriers accepting federal assistance," Senator Casey said. 

"Congress' intent that air carriers use this assistance to fully protect workers' compensation and employment was clear," he wrote. 
IAMAW District Legislative Director David Roderick praised the actions of Senator Casey and other lawmakers who have come forward in defense of working families in the airline industry over the past two months. "Senator Casey is a true friend for airline workers. He's been a trusted ally and strong voice for airline safety and the fair treatment of airline employees and passengers for years." 
Read the full statement by Senator Casey Here >>
Do you live in Pennsylvania?
Lawmakers need to know that we appreciate their help. If you are a constituent of Senator Bob Casey, please take a second to let him know that our union values his assist.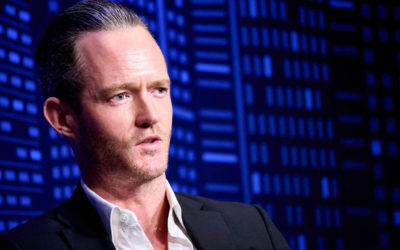 Tim Gurner, the millionaire...
Do you feel that furloughs before October 1st are a violation of the CARES Act…
…even if they are only furloughing full-time agents to part-time?