141 Report: District Lobbyist James Wells
James Wells, from Local 1726 in Boston, talks about some of the legislative work being done in the New England area on behalf of airline workers. 
James "Jamie" Wells is a well known Machinists Union activist and organizer whose work has taken him far beyond his home state of Massachusetts. Jamie began his career at Continental Airlines in 1993, and soon after became interested in political lobbying after a visit to the late Senator Ted Kennedy's office. 
He put all his energy into union organizing and became one of the first Shop Stewards for his co-workers on the ramp at Boston Logan Airport in 2010. After the merger of United and Continental Airlines in 2011, Jamie continued his work as Shop Steward and was elected Vice President of IAM Air Transport Local Lodge 1726. He became a member of the District 141 organizing team that has worked in campaigns at Spirit Airlines, JetBlue, and Delta. Jamie continues his legislative work as Secretary-Treasurer of the Massachusetts State Council of Machinists and is also actively organizing and educating members in his role as MNPL and Legislative Education Director for the State Council.
Jamie shared his views on the current state of politics and labor issues and the resources available for activism, progress, and change in this week's District 141 Video Report.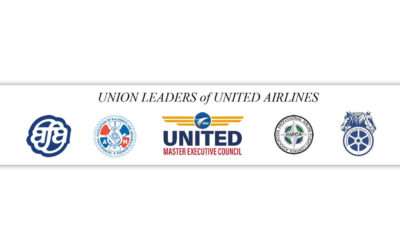 Important Letter from the...