As many of you are aware of by now, President Trump yesterday terminated negotiations with Democrats on a federal relief stimulus package, only to change course hours later to demand the House and Senate immediately approve $25 billion in new aid for the airline industry. 
Negotiating through Twitter is not real leadership or how a deal is made. This is a president using America's frontline workers as pawns in his political endgame. Tens of thousands of airline workers' livelihoods and their families, again, have been jeopardized because of pollical posturing by the president and the Republican Party.
There is strong bipartisan support for a clean extension of the Payroll Support Program (PSP) in both the House and Senate, but a bill still has not been passed. Republicans in both chambers have nixed standalone bills that would have ensured the futures of our airline members.
With an unstable president who constantly changes his mind, the IAM calls upon Congress to put their differences aside to do what's right for the American people. 
Keep Up the Pressure!
Call your Representative at 202-224-3121 to urge them to support H.R. 8504, a standalone extension of the airline Payroll Support Program through March 31, 2021, and to save hundreds of thousands of frontline airline workers' jobs.
In solidarity,
Sito Pantoja
General Vice President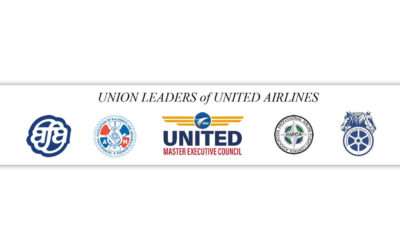 Important Letter from the...