Honoring Agreements, Union Members at American Get Bonuses This Week
Bonuses budgeted before the coronavirus pandemic spread widely in the United States are scheduled to go out today and tomorrow to union members in fleet service and aircraft maintenance at American Airlines. (The International Association of Machinists and Aerospace Workers and the Transport Workers Union represent workers at American in an alliance known as "The Association.")
Qualifying fleet service workers will receive $3,000 signing bonus checks this week. 
To qualify for the payments, every union member must have been an active employee at American as of March 26, 2020. Union members on certain types of company and military leave will get the money when they return to work.

The agreements also call for cash payouts because of improvements in vacation accruals, which will add thousands more in retroactive compensation for some members.
The money will be paid out like regular paychecks. Statements showing the deposits should be visible in bank statements starting today.

The bonuses are part of agreements between American Airlines executives and their unionized fleet service workers, which were ratified by over 90% of eligible voting members of the IAM and TWU Association on March 26th. In a joint statement released after the agreements were reached, Sito Pantoja, Association Chairman, and Alex Garcia, Vice Chairman said: "Together, after more than four years, the terms of these agreements are proof that we took the right path and achieved the best contracts in the airline industry."
Mike Klemm, President and Directing General Chair of District 141 of the IAM said that given the current status of the airline industry and the bleak forecasts, union members at American would be well-served if they are cautious about how they use their bonus paychecks. Echoing statements he made in a letter to IAM members at United Airlines, Klemm noted that without a substantial increase in demand for air travel, "furloughs at every US-based airline at the end of September are almost certain." He added: "I urge you to save as much of this earned bonus as you can, and spend some time in the next few months to prepare for the storms we see forming on the horizon. We can only hope it turns out to be rainy days and not a tsunami, but our union will be with you and will use every resource at our disposal to defend your rights and your livelihoods, just like we did when we reached these historic agreements with American Airlines."
Employees of American Airlines may submit questions about this payment via the company's Payroll Service Center, at psc@aa.com.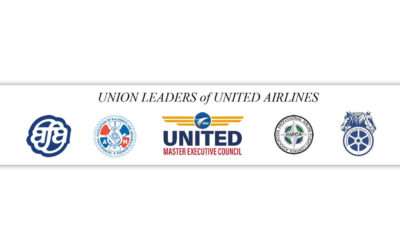 Important Letter from the...