Novel Coronavirus (COVID-19)—Fighting Products
The American Chemistry Council's (ACC) Center for Biocide Chemistries (CBC) has compiled a list of products that have been pre-approved by the U.S. Environmental Protection Agency (EPA) for use against emerging enveloped viral pathogens and can be used during the 2019 novel coronavirus (COVID-19) outbreak. This product list is not exhaustive but can be used by business owners, health professionals, and the public to identify products suitable for use during the COVID-19.
United Airlines
IAM Members at United can report safety concerns, near misses and more with the Ground Safety Action Program. All reports are shared with reps from the union and the company, as well as the FAA. (Login Required)
American Airlines
IAM Members at American can report concerns directly to union safety reps from their cellphones through the UnionSafe 141 Program. 
Hawaiian Airlines
The HA Safety / Security Reporting Program is an award-winning safety program that allows all HA employees to identify and report safety, security, and operational concerns.
(Login Required)
Federal Safety and Regulatory Agencies
Erik Stenberg
Safety Chairman/ AGC

estenberg@iam141.org
Cell: 224-387-6228
Office: 847-640-2222
Fax: 800-630-2640
Station Assignments:
ORDCG, M.I-UA, FTI-UA, DAY-UGE
Anthony D'Aloiso
Director of Safety – American Airlines & Spirit Airlines
Bill Salo
Director of Safety – United Airlines
Daniel Fumar
District Safety Coordinator Stores Safety Coordinator
Michael Moser
District 141 Safety Coordinator
MMoser@IAM141.org
Cell: 980-722-4614
Dennis Spencer
IAM District 141 Safety Coordinator | American Airlines IAM Safety Chair | PHL (AA)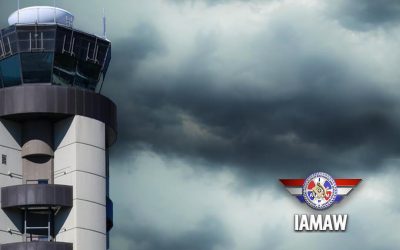 Zeta has weakened to a tropical storm over Alabama after slamming into the Louisiana Coastline as a Catagory 2 hurricane just days before Halloween. Airline workers have faced 27 tropical storms in 2020, with 11 of them strengthening to hurricane status. The last year...
Airlines and Contracts >>
ORG Chart and Local Lodges >>
1771 Commerce Drive, Suite 103
Elk Grove Village, IL 60007-2139
1 (847) 640-2222