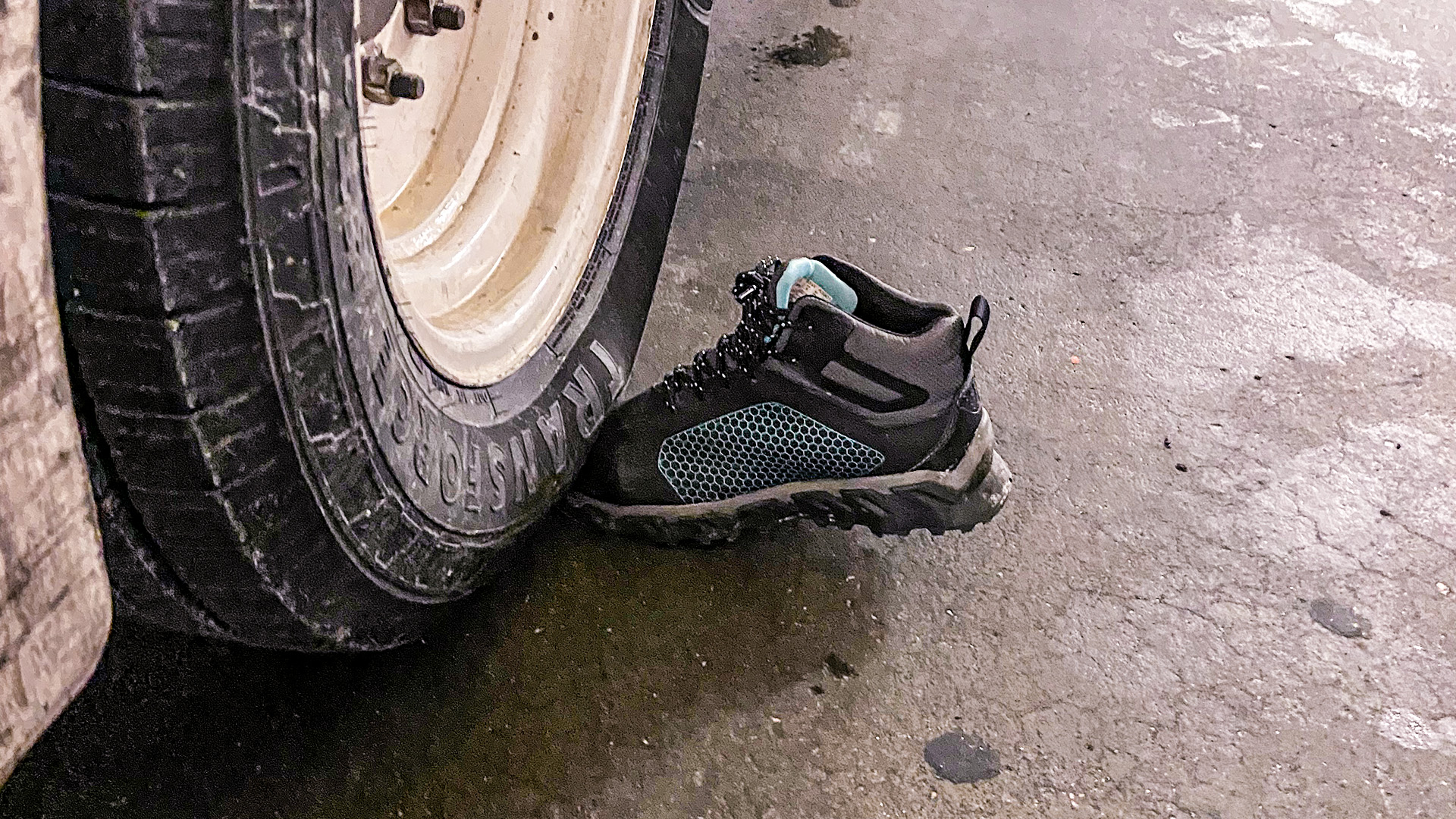 The New Safety Shoes at United Are Already Preventing Injuries
In a report to Congress, a major airline found that a surprising 76% of injuries involving a vehicle resulted in foot injuries and these injuries are expensive. If the financial harm wasn't enough, the physical toll that an accident, dropped towbar, or tractor tire could do to an errant toe is horrifying.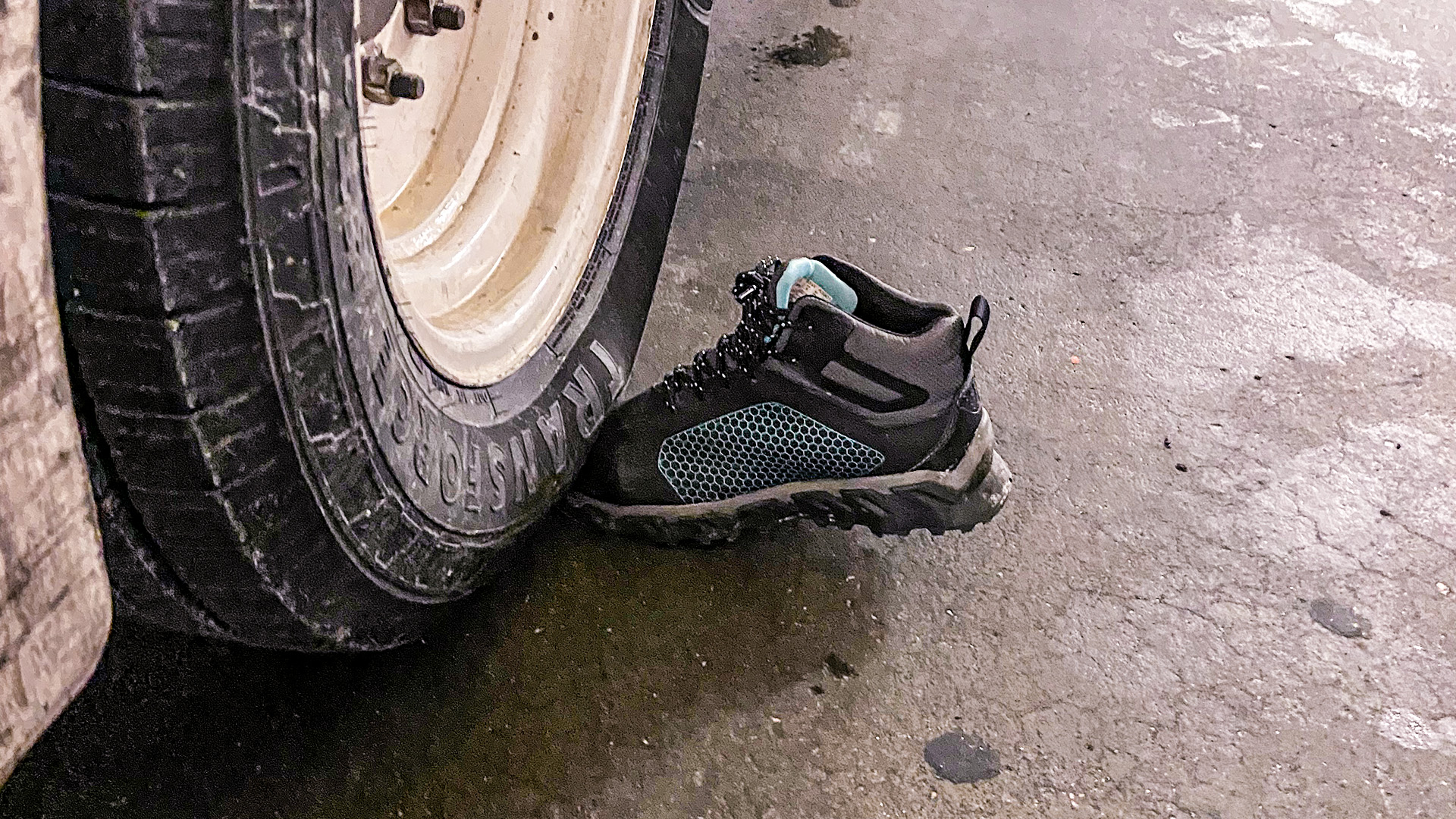 When United merged with Continental Airlines in 2011, the new airline stopped covering safety shoes. This change meant that employees would have to cover the costs of protective footwear themselves, over $52 – a charge many would forgo. Low-end safety-toe shoes can still cost upwards of $50, with better-quality shoes easily ranging well over $100. For hourly workers, the expense was easy to pass up, especially if the idea of a severe foot injury seemed remote. 
This year, working with the IAM, United is bringing protective footwear back,  and covering virtually all the costs for employees. From now on, ramp workers at United can choose from dozens of name-brand, high-quality safety shoes with composite-toe guards and other safety features. 
The new policy is already showing signs that it has a beneficial impact – both from a safety standpoint and financially. Last week, a ramp worker had stepped off her tractor for a moment when another tractor maneuvering behind her cart suddenly tapped it. The impact of the collision was enough to shove her tractor forward – and over her foot. She was pinned under her vehicle's weight, unable to pull her foot out from under the front tire. 
She was wearing a new pair of boots purchased through the new program. A coworker rushed to help pull her foot from her boot, which remained pinned under the vehicle. The accident would have injured the front half of her foot had she not been wearing protective footwear. (See photo.)
The composite-toe footwear held up, and she was able to return to work. A representative of United told District 141 safety leadership the injury could have been very severe. It would have certainly cost the airline a lot of money.

"Everyone who works out on the ramp knows about the dangers and risk," These shoes that the company is providing will give us a better shot at going home in the same condition we came to work in."
A long-time lead ramp worker himself, Salo added that the new boots don't just protect from injuries – they also have a lot of other safety features that will come in handy on the ground. "All of them that I've looked at also have non-slip soles. I can't tell you how helpful that is for ramp workers," he said, adding that fall injuries are one of the most common injuries on the Untied ramp. "Most of them are water-proof, too," he said.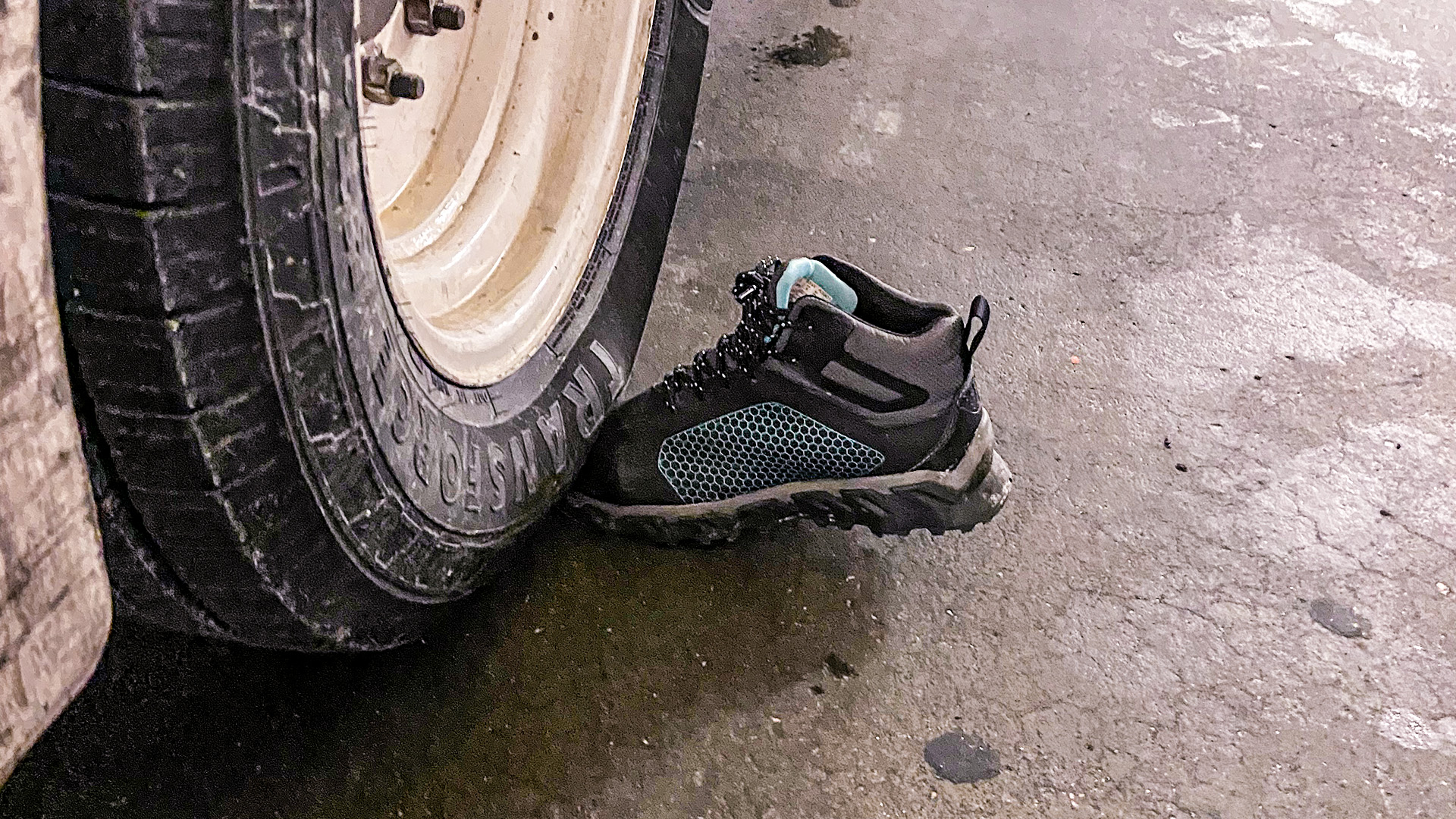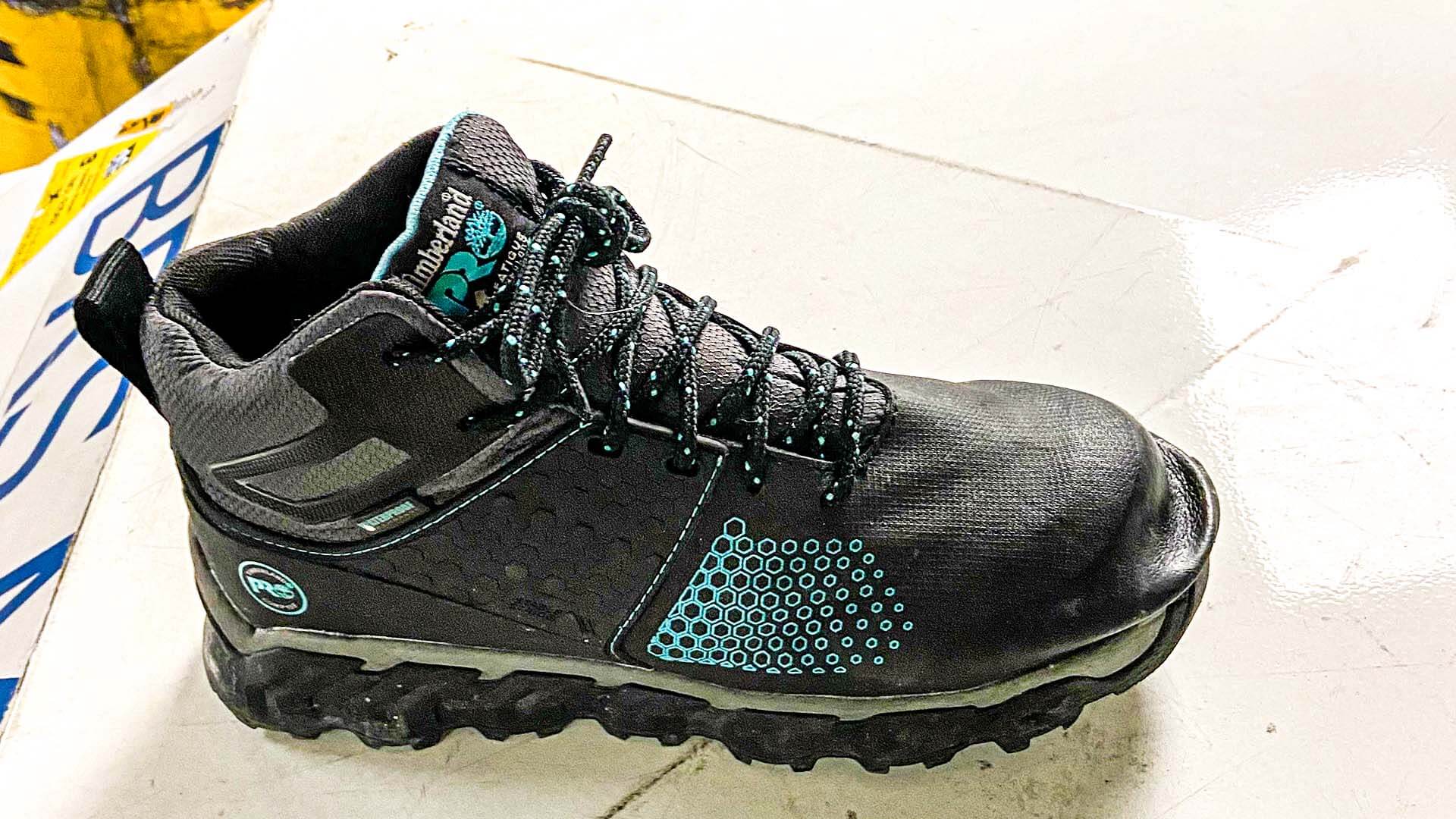 Above: While at work at United, a tractor ran over a ramp agents' foot after a minor collision with another vehicle. With help from coworkers, she was able to get her foot out from under the tire, but her new safety shoe remained pinned until the tractor could be moved. Despite the enormous weight placed on her foot, her shoe did its job and she avoided a potentially serious injury.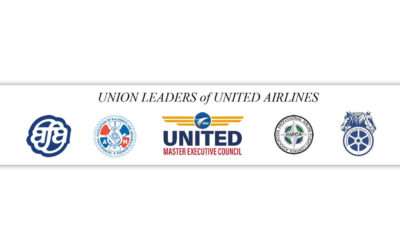 Important Letter from the United Labor Coalition Just over one year ago, the United Airlines Labor Coalition raised its concern over United's codeshare agreement with Emirates Airlines, based partly on accounts of unfair labor practices and employee intimidation in...