Are You A Constituent of Rep. Schneider?
Lawmakers like Congressman Brad Schneider need to know that we appreciate their help. If you are represented by Congressman Schneider, please take a few minutes to tell him how his leadership helps you and your family. 
Tell Lawmakers to Renew PSP Funding and Prevent Hundreds of Thousands of Airline Job Losses This Fall
Rep. Schneider Affirms Support for PSP Extension
"We need to stop using people's lives as pawns," said Representative Brad Schneider (D-IL) during a Zoom call he hosted this week with members of 30 organizations representing labor.
The congressman's remarks follow his stated support for the extension of the Payroll Support Program for an additional six months. Rep. Schneider was one of 223 members of Congress who signed a letter calling for the extension of the program which has prevented widespread furloughs in the airline industry.
District 141 Legislative and MNPL Director Dave Roderick took part in the meeting and mentioned how he had made the hard decision to join thousands of other airline workers who have taken voluntary early separation programs to help save the jobs of co-workers. "I retired about 2 years earlier than I anticipated," said Roderick. He noted that many airline employees based in ORD live in the congressman's district and thanked him for his support. 
Rep. Schneider, who represents Illinois' 10th congressional district, expressed his solidarity with essential airline workers around the nation, and said, "I see what the airline workers are doing, at all levels. It's really tough, and it's only going to get more difficult. We've heard (Treasury Secretary) Mnuchin say he's not going to help the airlines, he doesn't want to do any more," said Rep. Schneider, frustrated with the "game of chess" he sees playing out in Washington over another round of coronavirus relief legislation. "They (the administration) are using people as pawns. It has to stop," said the congressman.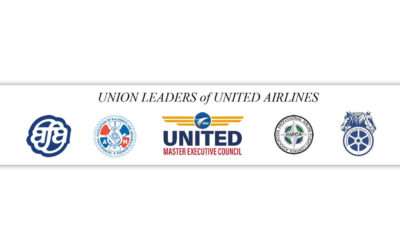 Important Letter from the...