Philadelphia Remembers Mike Byrd
AM Local 1776 American Airlines members say goodbye to our departed brother, Mike Byrd.
Crowds of co-workers gathered on Thursday afternoon to say goodby to longtime union member and friend, Mike Byrd.
Escorted by his parents, Mike was sent to his resting place near Los Angeles by a solemn gathering of friends and co-workers.
"We just want to say that we love him," said ABR Lead Larry Smith, who spoke in remembrance of Mike at the planeside observance. "Our heartfelt prayers go out to him and his family," he said. "We want everyone to realize that we are here for the same reason; and we need to love up to one another, and look out for one another." 
"We never know what someone is going through," he continued. "A few words from the heart to someone could mean so much to them."
Mike was a close personal friend of IAMAW Special Representative, Gil Simmons, who attended the service alongside Smith. 
Smith asked that Mike be remembered for his brotherly spirit, his kindness, and his faith. Leading a prayer, he said, "We say thank you, we say 'Peace' to each and every one of you, and we love you."
Mike Byrd had worked for American Airlines for 35 years. 
Machinists Union, District...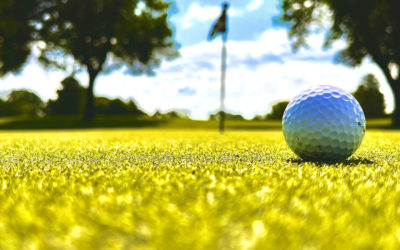 Paradise Pups: Golfing for...