/* social sharing plugin styles */ .dd-spl3 .supsystic-social-sharing a { background-color: #0c0c0d!important; color: #cf7d72!important; margin-left: 5px; margin-right: 5px; } .dd-spl3 .dd-share .supsystic-social-sharing a.social-sharing-button.sharer-flat.facebook:hover, .dd-spl3 .dd-share .supsystic-social-sharing a.social-sharing-button.sharer-flat.twitter:hover, .dd-spl3 .dd-share .supsystic-social-sharing a.social-sharing-button.sharer-flat.pinterest:hover, .dd-spl3 .dd-share .supsystic-social-sharing a.social-sharing-button.sharer-flat.stumbleupon:hover { background-color: #0c0c0d!important; } .dd-spl3 .supsystic-social-sharing .sharer-flat.sharer-flat-8 { width: auto!important; } /* style the category links */ .dd-spl3 .dd-categories a { color: #cf7d72; } .dd-spl3 p.et_pb_title_meta_container { padding-bottom: 5px; } .dd-spl3 .dd-categories a:hover, .dd-meta-author a:hover { opacity: 0.66; } /* set divider margin */ .dd-spl3 .dd-divider { margin-bottom: 0!important; } /* increase paragraph padding */ .dd-spl3 .dd-post p { padding-bottom: 2em; } /* style the comment form */ .dd-spl3 .dd-comment-form .form-submit { float: none; } .dd-spl3 .dd-comment-form.et_pb_comments_0 .et_pb_button, .dd-spl3 .dd-comment-form.et_pb_comments_0 .et_pb_button:hover { padding: 9px 20px!important; } /* responsive media queries */ @media only screen and (min-width: 981px) { /* Remove default padding from body area on desktop*/ .single #left-area { padding-bottom: 0; } } @media only screen and (max-width: 479px) { /* remove boxed layout effect on mobile*/ .dd-spl3 .dd-row { width: 100%!important; } }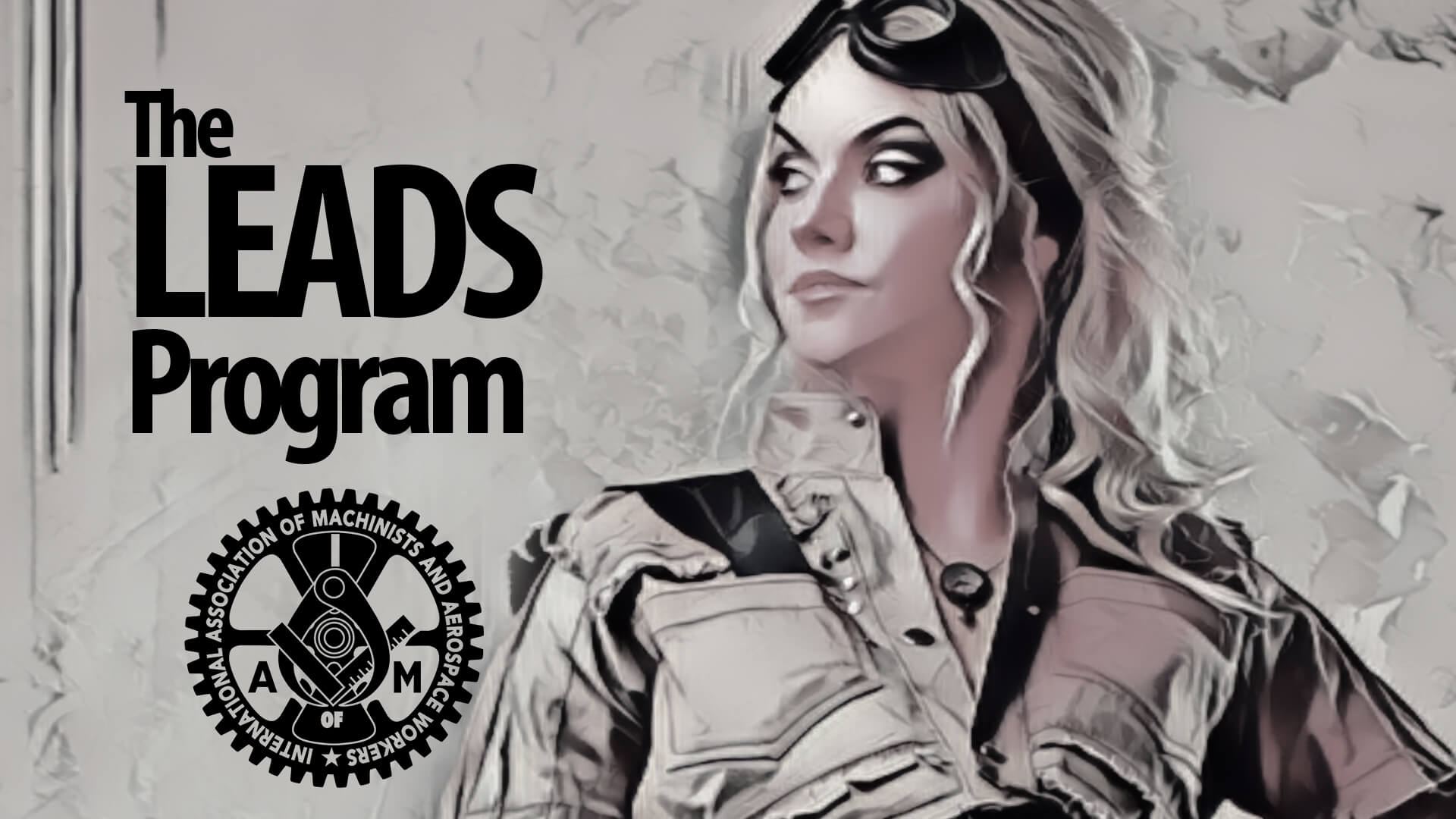 [supsystic-social-sharing id='3']
Machinists Union Launches Groundbreaking Program to Increase Women Involvement in Union
Throughout its history, the IAM has always acknowledged and respected the role of women in the labor movement, even when doing so marked our union as radical. In fact, in 1911, nearly eight years before women were granted the right to vote by the 19th Amendment, the Machinists Union had already opened its doors to women with equal rights, setting the bar for others to follow.
In this tradition, the Machinists Union is rolling out its newest venture, called the "LEADS" program, which stands for "Leadership Excellence Assembly of Dedicated Sisters." The LEADS Program is a mentoring program designed to continue the advancement of IAM women by offering new pathways to leadership for the sisters of our union family.
"The IAM always leads by example. We have increased participation of women at the local and district levels and many of our Grand Lodge departments are headed by women, but we can always do more," said IAM International President Robert Martinez Jr. "When the women of the IAM succeed, so too does this union and the labor movement as a whole. That's why we created the LEADS program, to ensure that the IAM continues to set the bar when it comes to creating the next generation of women union leaders."
Right now, nearly 20 percent of the IAM membership are women, but that percentage is not reflected in the ranks of Business Representatives and General Chairs. The Machinists want to change that, providing more avenues for women to achieve leadership roles in the union. This mentoring program will provide IAM sisters with the tools and training needed for leadership positions.
Soon, the Machinists Union will create an assembly consisting of at least four women from each district. This group will participate in monthly education and career programs offered by the IAM's Women's Department and the William W. Wipinsinger Education and Technology Center, learning the nuances of the various leaderships positions in the union.
Everything from local lodge governance to grievance handling to collecting bargaining and negotiations will be covered in order to fully train the next generation of women leaders in the Machinists Union. They will also receive on-the-job training by shadowing a mentor in the field, participating in shop floor visits, meeting with employees and attending meetings and negotiations.
The LEADS program will offer access and opportunity for the women of the Machinists Union, making sure our union leadership mirrors that of our membership, and setting the IAM on a trajectory for future success and growth.
.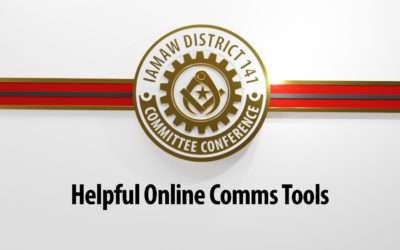 Machinists Union, District...