Sisters and Brothers,
As we continue to work with United Airlines to mitigate as many furloughs as possible, I'm proud to announce that we've reached an agreement to insource the balance of the fleet service work that supports the United Express operation at Denver International Airport (DEN). This work will remain insourced through at least the duration of "Section Six" negotiations for a successor agreement between the IAM and United. 
This is a tremendous outcome for IAM members at United Airlines. The hard work done by United management and the IAM is an example of how we can work together to improve the lives of IAM members at United and their families. This is especially so at a time when the airline industry faces the biggest challenge in its history. This agreement will protect the jobs of approximately 150 employees immediately.
To make this agreement possible and to potentially mitigate layoffs in Boston (BOS) Tampa (TPA), and Fort Lauderdale (FLL), IAM District 141 and United agreed to allow special staffing assignments in those locations when the needs of service require additional employees. This procedure was set forth in 'Letter of Agreement October 2020 Furlough Mitigation,' which was agreed to on July 22, 2020. The Company also withdrew its ability to use special staffing assignments at Austin, Texas.
District Lodge 141 will continue to work with United management to find effective and creative ways to mitigate furloughs and to help steer our airline through this unprecedented crisis.
CLICK HERE to read the Denver Fleet Service Work Letter of Agreement.
Thank you to everyone for your continued solidarity as we face this crisis together.
Michael G. Klemm
President & Directing General Chairman
IAMAW District Lodge 141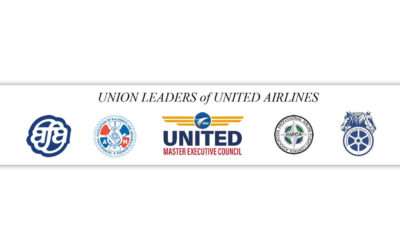 Important Letter from the...