Agreements that Define

Commercial Aviation.
IAM Contracts provide the highest pay, the best job security and the best work rules in the airline industry. Without exception. 
These agreements did not come easy. They were all created thanks entirely to the vision, hard work, and solidarity of IAM members in the airline industry. These legally-binding contracts help to protect our wages, our safety, and our future. They ensure that airline workers like us are given the respect that we deserve at work.
All Machinist and Aerospace Workers Association Contracts are designed by airline workers. They are voted on and ratified by airline workers. And, they are enforced by airline workers.
Flagship Facility Services
Scientific Concepts, Inc.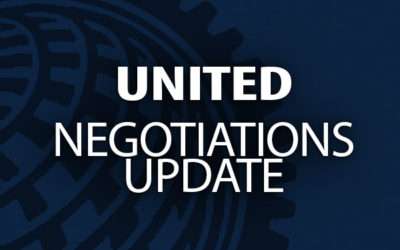 United Contract Negotiations UpdateIAM and United management negotiators met this past Friday in Washington DC for 14 hours in an effort to reach agreement on seven IAM contracts covering almost 30,000 United Airlines workers. While United management has finally...
Improve the Industry With Us.
Existing contracts are great, but there's still more work to be done. Tell your negotiators what you need them to fight for in upcoming negotiations. 
1771 Commerce Drive, Suite 103
Elk Grove Village, IL 60007-2139
1771 Commerce Drive, Suite 103