A Conversation with Russ Gittlen from Guide Dogs of America
Russ Gittlen joined the IAM as a UPS mechanic and has been an active member for nearly three decades. He became a shop steward at UPS in 1990 and was appointed Business Representative in Lodge 447 in 2000.
Gittlen has actively supported Guide Dogs of America for many years, helping raise over half a million dollars (and counting) for the number one charity at the Machinists and Aerospace Union. 
Before becoming the president of GDA, Russ worked tirelessly as a volunteer for 16 years. As director, he has helped lead Guide Dogs to its current position as a trusted and effective charitable organization. Under his leadership, Guide Dogs of America has earned a coveted Perfect Rating for transparency and accountability by Charity Navigator.com. 
In recognition of his work, Guide Dogs of America honored him with it's 2014 "Gift of Sight Award."
His efforts have helped countless vision-impaired women and men lead more normal lives. 
Want to Know More About Guide Dogs of America?
Guide Dogs of America empowers people to live with greater confidence, mobility and independence by providing expertly matched service dog partners.
GDA services are provided free of charge and available to people within the U.S. and Canada.
Machinists Union, District...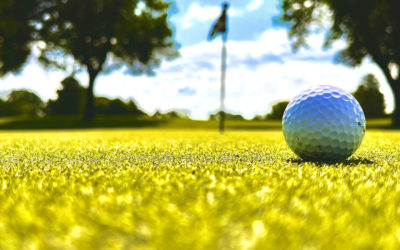 Paradise Pups: Golfing for...