The governors of California and Texas, two big states with major airline hubs in them, say residents need to start wearing masks and taking COVID-19 seriously, or the states might be forced to shut back down. 
Pre-pandemic, an estimated 143.6 million air passengers traveled to and from destinations in California and Texas each day. This accounts for more than half of all daily air travelers in the United States in 2019. Destinations in California accounted for more than 80 million passengers per day before state officials mandated shut-downs to slow the spread of the coronavirus. Texas is home to the headquarters for Southwest and American Airlines, and is also one of the largest hubs for United Airlines, which combined carried over 60 million passengers per day in 2019. 
A return to widespread closures in either state would deal yet another serious blow to commercial aviation in the US, forcing major airlines to shrink for the long term, and would kill regional carriers outright.

In a statement released this week, Governor Gavin Newsom of California said the state currently had enough hospital space to handle the exploding numbers of COVID patients, but a continued upward trend in cases would overwhelm the system.   
This week, California officials reported over 184,765 confirmed cases of COVID-19, with over 5,500 deaths. The state is struggling to reopen for business and prepare for the new school year to begin in August. Some school districts are trying to open early to make up for lost learning time in the spring. 
"California's strategy to restart the economy and get people back to work will only be successful if people act safely and follow health recommendations," Newsom said in a press conference. "That means wearing a face covering, washing your hands, and practicing physical distancing." 
However, with too many people ignoring the recommendations, and no sign of the pandemic waning in the state, on June 18th Newsom issued an order that requires all Californians to wear a face-covering when in public. Since early April, similar mandates have been put in place by governors in 14 states and the District of Columbia. 
The new policy creates a more standardized response in California, which previously had a range of different regional and municipal rules in place. Some counties had strict rules regarding masks and face coverings, while others were being withdrawn or scaled back due to public protests and outcry, including death threats.
In Texas, Governor Greg Abbott scolded "20-somethings" for not wearing masks or practicing social distancing. 
"Over the past week or so, really for the month of June, we have seen an increase in the number of people in their 20s testing positive," the Republican governor said in an interview with KLBK in Dallas which aired on Monday.
"We believe that a lot of people have let down their guard," said the governor. "The summer's here. Things are opening up. They feel like they can go out without having to wear a face mask. And they are not realizing this very important fact: COVID-19 still exists in Texas, in America and across the globe."
The Texas governor has not issued a state order requiring face coverings, but has approved policies that mandate masks for employees and customers in businesses in several counties and municipalities, including Austin, the state capital. "I know some people feel that wearing a mask is inconvenient or an infringement of freedom, but I also know that wearing a mask will keep Texas open," he said. In Houston, individuals that ignore the requirement to wear a face covering may not face any fines – but the businesses they visit are. Stores, bars, and other businesses are subject to a $1,000 fine per violation if they allow customers or employees without face coverings on their property. 
Governor Abbott said the health systems were handling the patient volumes well overall, but noted that the rate of hospitalizations for COVID-19 has doubled since Memorial Day. NPR reported that the demand for hospital beds in the Houston area has increased to the point that the Texas Children's Hospital is now admitting adult patients. 
The governor stressed that closing Texas down again would always be a "last resort," but also said that if people failed to wear masks, practice safe social distancing and basic personal hygiene, the state may soon have to consider more severe measures to deal with the pandemic.
On Tuesday, Governor Abbott announced that 5,489 new COVID-19 cases, an all-time high, had been confirmed by health authorities in the state. Texas now has a total of 120,370 confirmed COVID-19 cases, trailing New York, California, New Jersey and Illinois.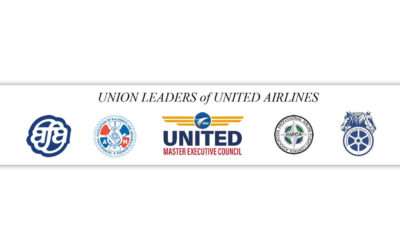 Important Letter from the...