98% At Spirit Vote YES on New Contract!
[supsystic-social-sharing id='3']
Following nearly seven months of concentrated negotiations, union members at Spirit Airlines voted to approve a five-year contract with the airline by an astonishing 98% margin. 
The agreement will include retroactive pay raises, overall compensation hikes, and create new, higher-earning positions for union members to fill. The new deal will also give paid vacations to part-time workers for the first time. Previously, part-time agents at Spirit were only given unpaid time off instead of vacation time. 
The higher wages will bring Spirit ramp workers significantly closer to industry-standard income levels, a long-standing goal for union members at the airline. As the largest transportation and aerospace union in North America, the International Association of Machinists and Aerospace Workers (IAMAW) has played a leading role in establishing wage standards for gate and ticket counter agents in commercial aviation. Contracts negotiated by Machinists-represented airline workers at airlines like American, United, Hawaiian, Southwest, and others have created upwards pressure on airlines to pay their employees well.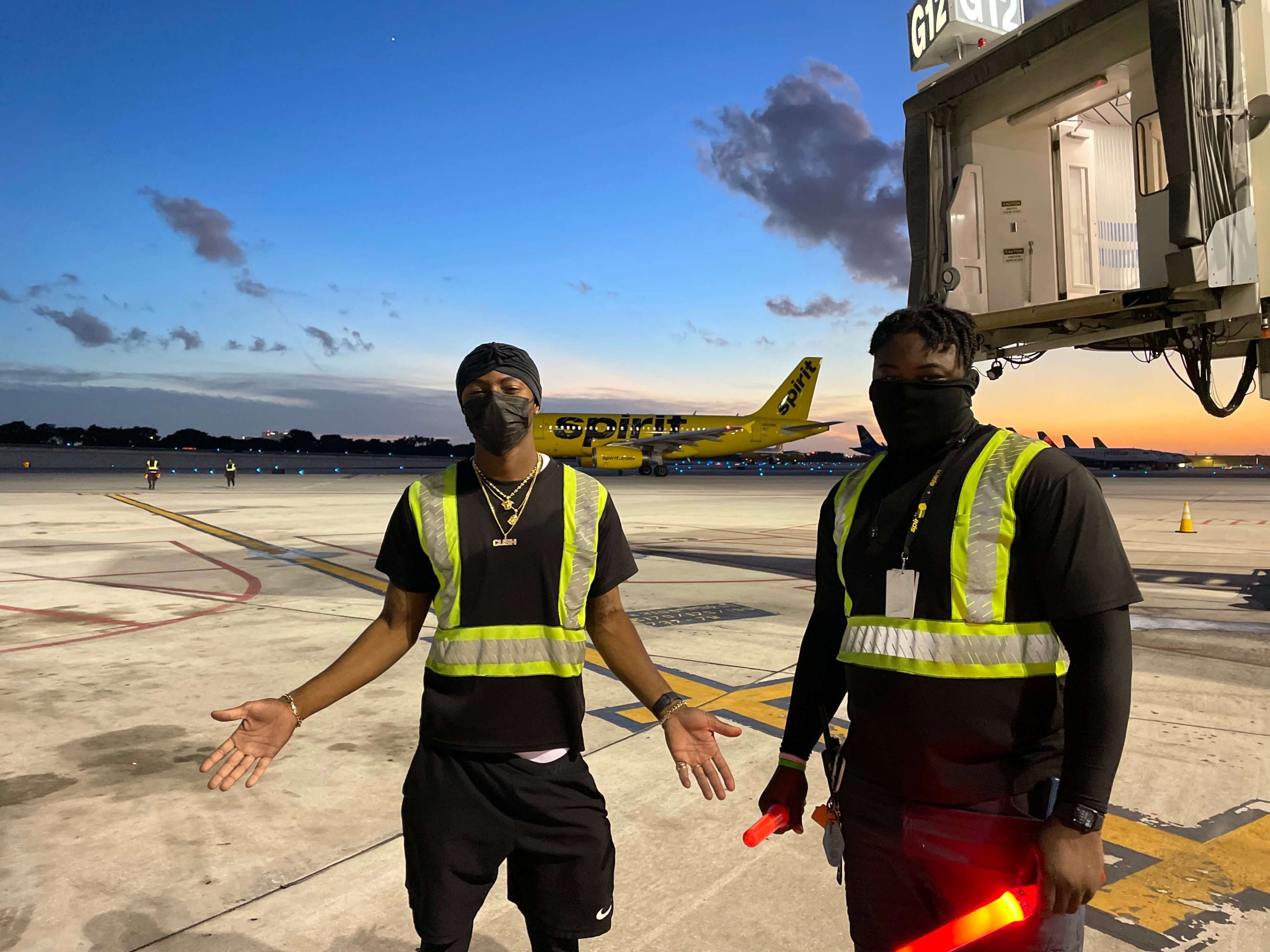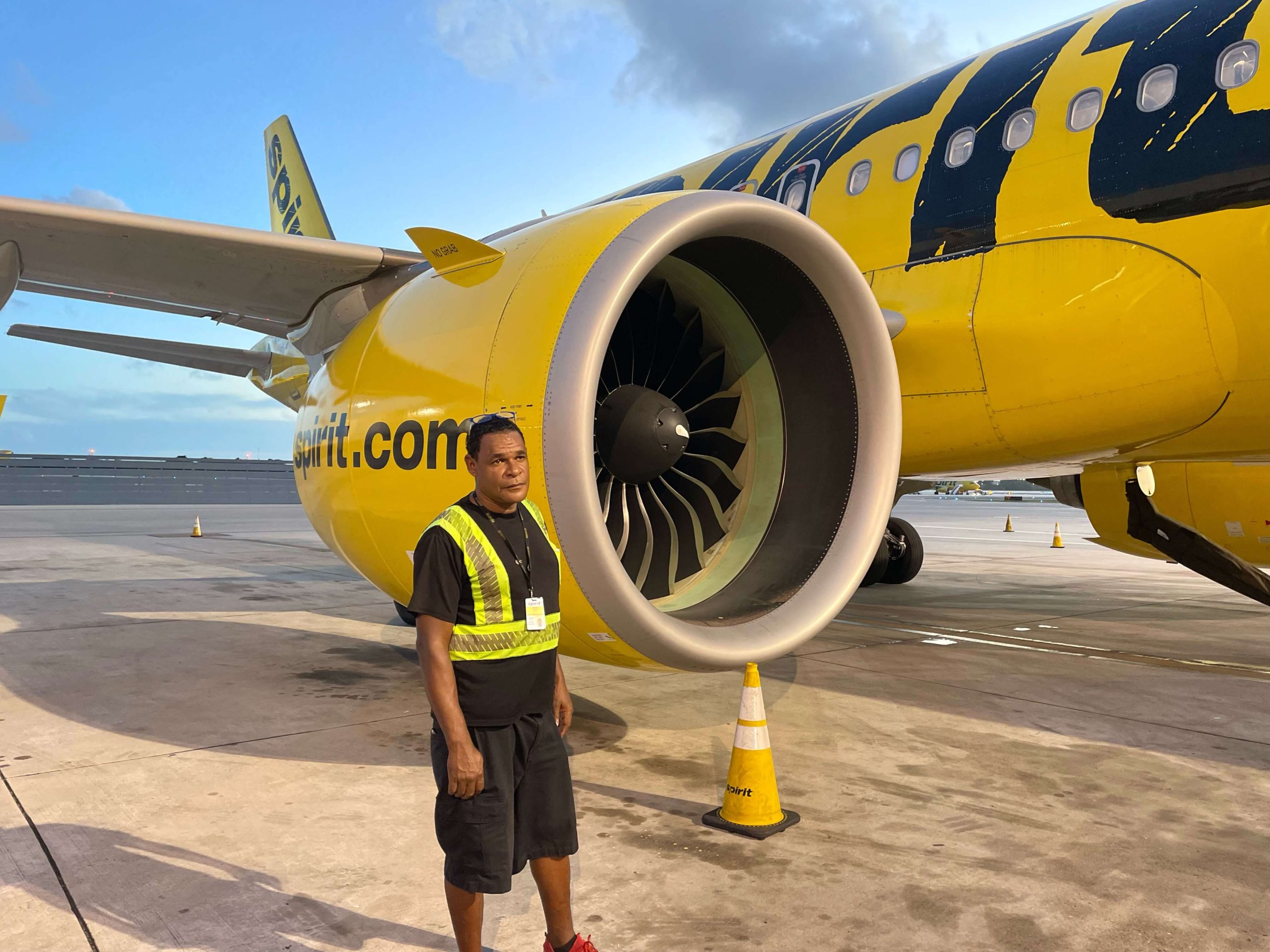 Images courtesy of Tim Nestler
The new Spirit Agreement creates the most significant pay increases for ground workers in the airline's history. The average wage increase is about 30% and includes retroactive payments dating back to October 24. Before the new contract was ratified by union members at Spirit, the top wage was $15.15 an hour. The highest pay bracket will now increase to $23 an hour, and over the life of the agreement will rise to $24.78.
The new contract will also provide part-time agents with sick pay and doubles the time union members can remain on sick leave and retain their seniority. 
For Lead Negotiator Tony Gibson, the deal represents a victory not only for what it wins – but also for what it doesn't lose. "We're coming out of a pandemic right now, the same pandemic that crippled airlines for nearly a year," Gibson said. "And, despite all that, our members at Spirit didn't give up anything. This contract will make the Spirit workplace better – and only better. There are no concessions in this agreement."
The agreement comes just weeks after company negotiators at Spirit had asked that talks enter mediation, a process that could have pulled the brakes on finding a deal before the holidays. Fortunately, the company and union reached a tentative agreement only two weeks later, avoiding time-consuming mediation.
"Our members can stand proud in the work of the committee, which held strong for improving the economic provisions that sets a tone of respect on the job and compensation to match" said IAMAW Chief of Staff Richard Johnsen of the agreement. "This proposal is the result of our strong negotiations team and it will help improve the livelihood of each and every member at Spirit Airlines."
"The negotiating committee held strong with our demands for improved wages and other demands voiced by our members," Airline Coordinator Tom Regan said. "These hard-working men and women have been on the frontlines of the COVID-19 pandemic. This proposed labor contract rewards that dedication by each and every member who has made sure all Spirit Airlines' passengers get to their destination safely."
"I want to thank our IAM Negotiating Committee at Spirit for the outstanding work they've accomplished with this agreement. I particularly want to recognize the contributions of Local 368 members Almarie Jean, Linda Germain, Christopher Willis, and Gregory De La Cruz, who helped put this deal together," said District 141 President and Directing General Chair Mike Klemm. "Along with District 141 Assistant General Chairs Andrea' Myers, and Lead Negotiator Tony Gibson, this team spent countless hours away from loved ones to create a better workplace for our Spirit membership."
Below – the IAMAW District 141 Spirit Negotiating Committee. Bottom row, from right: Almarie Jean, Linda Germain, AGC Andrea' Myers, Chris Willis. Top row, from right: AGC & Lead Negotiator Tony Gibson, Gregory De La Cruz, and IAMAW District 141 President and Directing General Chair, Mike Klemm.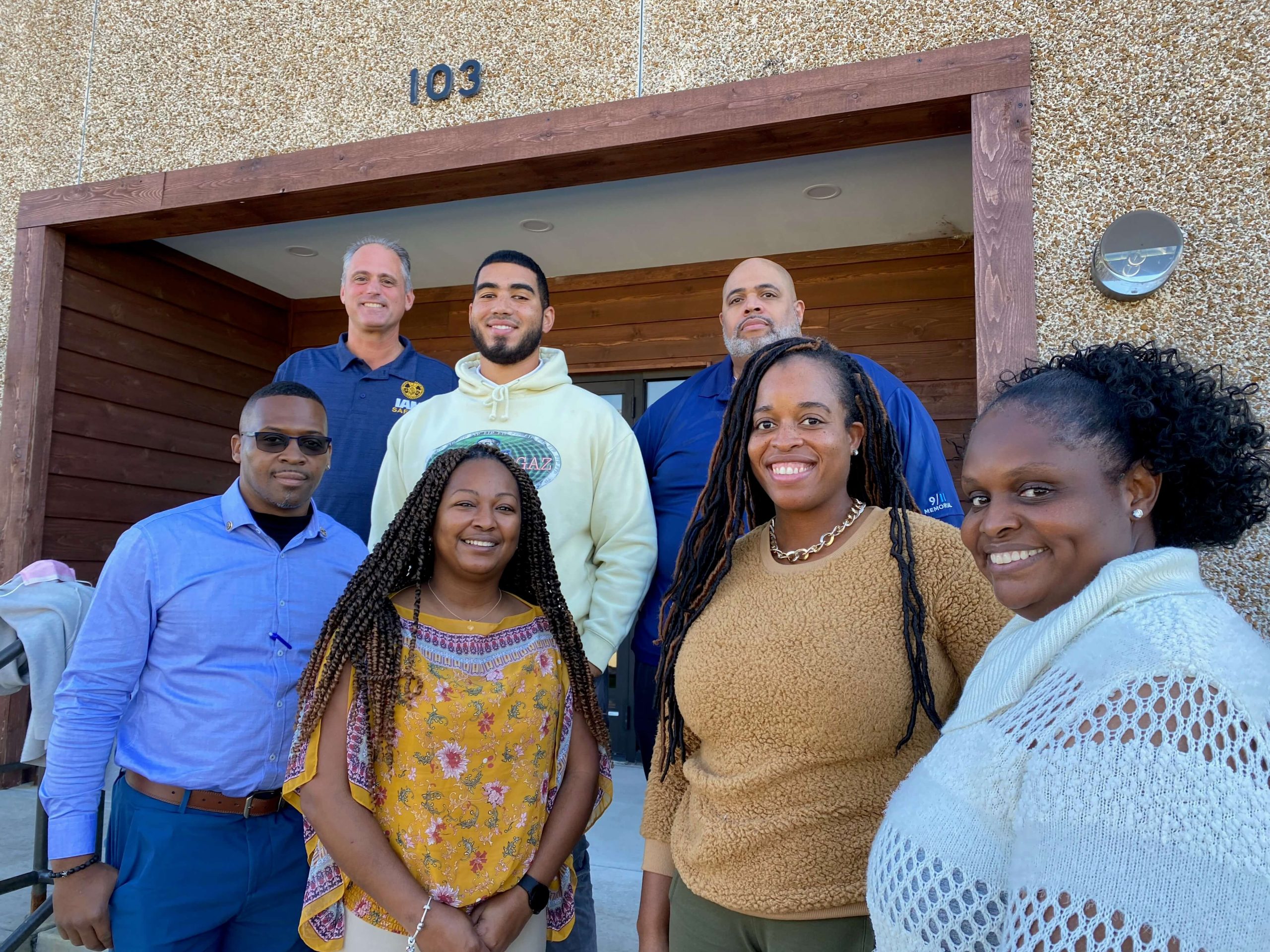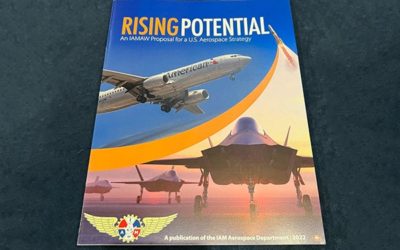 New Machinists Union Report...