The Census Bureau just announced they will end all efforts for a national count in September. Did you fill out your Census form?
A Little History:
The framers of the US Constitution chose to make a count of people, not land or wealth, to determine political power. Article I mandates a count every ten years, following the first census conducted in 1790 when George Washington was president. 
Why Should I Care?
The government uses the information gathered by the Census Bureau to determine representation in Congress, in the Electoral College, and also to guide the distribution of public funds. An undercount of the population can have a severe negative impact on any community, which stands to lose funding for education and school lunches, public transport, roads, bridges and other infrastructure, hospitals and health programs, the arts, and many other public works for a decade. By filling out the 2020 Census form, you are doing your part to ensure that your community receives its fair share of over $675 billion available annually for vital community programs.
How Do I Make Myself Count?
Beginning in March, the Census Bureau mailed invitations to homes asking residents to participate. If you did not receive any mail from the Census Bureau, you can still respond via email or phone. Visit my2020census.gov to begin the process. It only takes 10 minutes, on average, to complete the questionnaire. You can also respond via phone at 844-330-2020. There is assistance available over the phone in 13 languages other than English. There are also guides and instructions available for download in 59 languages.
Is My Information Safe?
Yes. The Census Bureau can only use your information to produce statistics and is prohibited from releasing information that could identify you or your household. Your personal information cannot be shared with another government agency, court, financial institution, or landlord. A violation of this confidentiality is a federal crime with severe penalties. More information about the privacy policies of the US Census can be found HERE.
The Census In the Time of COVID:
The coronavirus pandemic has forced the Census Bureau to suspend or delay most field operations critical to getting an accurate count. If you are interested in a temporary job to help complete the census, there may be opportunities in your area. COVID restrictions on neighborhood canvassing are key reasons why completing the 2020 Census online or over the phone is so important. 
LET'S DO THIS!
The self-response rate for the 2020 Census is currently at a rate of 55% to 63% nationwide. It is lowest in areas with high concentrations of people of color and young children, populations who stand to benefit most from an accurate count and the resulting fair distribution of dollars for programs such as Head Start, the National School Lunch Program, and housing and educational programs. This low rate of response is important to address because, in the past, young children and people of color have had a higher risk of being missed in the count.
Protect Our Democracy:
Your response to the census will be used to determine the number of representatives your state is entitled to have in the House of Representatives and the number of voters it has in the Electoral College. While the total number of Members of Congress remains constant at 435, the number of each state's representatives is determined by a process of apportionment that divides that number according to each state's population. So besides making sure your community is receiving its fair share of tax dollars, filling out the census protects your political power by making sure you have the right number of people representing you in Congress. 
The whole thing is scheduled to be shut down on September 30, 2020, and there are no do-overs for 10 years. Do your part and make sure your family and your community is counted. Fill out the 2020 Census. Do it today.  
Additional Resources /// 2020 US Census Website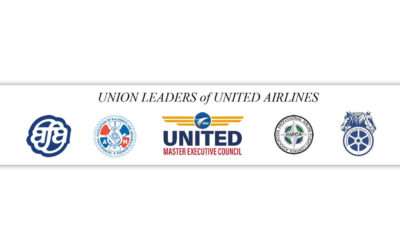 Important Letter from the...