Another lawmaker has voiced support for the unionized ramp and customer service agents at United Airlines as they continue to push back against proposed furloughs at the airline. This week, Congressman Dan Crenshaw (R-Tx), issued a statement calling on United to "live up to its obligations" and abide by the rules of the CARES Act.
Congressman Dan Crenshaw, who serves the people of the 2nd Congressional District of Texas in the House of Representatives, responded to a constituent who contacted him after United Airlines announced cuts in the hours of work for over 16,000 airport and call center employees. In a letter, Rep. Crenshaw wrote: "I voted for the CARES Act because I understand the importance of sustaining our airline workforce during this difficult time."
As a member of the House Budget Committee, Rep. Crenshaw helps craft the annual budget resolution which determines funding policies for the federal government. A former United States Navy SEAL and a member of the Republican Party, he was elected to Congress in 2018 on a platform that called for getting the country on a path towards "responsible spending." In his letter, the congressman emphasized the safeguards Congress put in the CARES Act to ensure the proper use of funds and said, "This bill included accountability measures, and it is important for every entity that receives public funding to live up to its obligations."
The largest of three major bills from Congress to address the economic impact of the coronavirus pandemic, the CARES Act provided $25 billion in relief funding for airlines to keep employees on the payroll.
Members of Congress like Crenshaw interact with airline employees during their frequent trips between their home districts and Washington, DC. He praised United employees in his letter and wrote, "You have kept our nation running, and it is uplifting to see the dedication on the frontlines." The congressman pledged to "continue to focus on ensuring funds are spent as intended as the industry recovers and that safety measures are implemented to protect both workers and travelers."
Do you live in the Houston area?
Lawmakers need to know that we appreciate their help. If you are a constituent of Congressman Dan Crenshaw, please take a second to let him know that our union values his assist.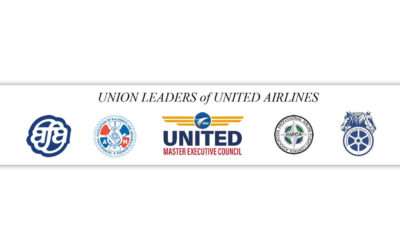 Important Letter from the...
Lawmakers are calling on airlines to fulfill the obligations they made to taxpayers and employees like us. How would you rate the job your airline has done so far?