/* social sharing plugin styles */ .dd-spl3 .supsystic-social-sharing a { background-color: #0c0c0d!important; color: #cf7d72!important; margin-left: 5px; margin-right: 5px; } .dd-spl3 .dd-share .supsystic-social-sharing a.social-sharing-button.sharer-flat.facebook:hover, .dd-spl3 .dd-share .supsystic-social-sharing a.social-sharing-button.sharer-flat.twitter:hover, .dd-spl3 .dd-share .supsystic-social-sharing a.social-sharing-button.sharer-flat.pinterest:hover, .dd-spl3 .dd-share .supsystic-social-sharing a.social-sharing-button.sharer-flat.stumbleupon:hover { background-color: #0c0c0d!important; } .dd-spl3 .supsystic-social-sharing .sharer-flat.sharer-flat-8 { width: auto!important; } /* style the category links */ .dd-spl3 .dd-categories a { color: #cf7d72; } .dd-spl3 p.et_pb_title_meta_container { padding-bottom: 5px; } .dd-spl3 .dd-categories a:hover, .dd-meta-author a:hover { opacity: 0.66; } /* set divider margin */ .dd-spl3 .dd-divider { margin-bottom: 0!important; } /* increase paragraph padding */ .dd-spl3 .dd-post p { padding-bottom: 2em; } /* style the comment form */ .dd-spl3 .dd-comment-form .form-submit { float: none; } .dd-spl3 .dd-comment-form.et_pb_comments_0 .et_pb_button, .dd-spl3 .dd-comment-form.et_pb_comments_0 .et_pb_button:hover { padding: 9px 20px!important; } /* responsive media queries */ @media only screen and (min-width: 981px) { /* Remove default padding from body area on desktop*/ .single #left-area { padding-bottom: 0; } } @media only screen and (max-width: 479px) { /* remove boxed layout effect on mobile*/ .dd-spl3 .dd-row { width: 100%!important; } }
Philippine Airlines Faces Ban for Transporting COVID-Infected Passengers
[supsystic-social-sharing id='3']
Hong Kong has banned Manila to Hong Kong flights after authorities say the airline allowed three COVID-infected passengers to travel into the city from the route. The stoppage is the latest troubling indication that the Pandemic is far from over for airlines, as popular destinations institute new travel restrictions. 
The ban went into effect on Sunday and will last until 11 September. While the airline will not operate flights traveling from Manila to Hong Kong, it will still be permitted to fly departures out of Hong Kong to Manila.
Contact tracers in Hong Kong traced a minor outbreak back to three passengers on PAL flight PR300. China and the Hong Kong government have a "zero tolerance" policy towards COVID-19, prompting officials to punish the airline. 
In a statement, PAL maintained that the three passengers tested negative before boarding the flight – per Hong Kong's travel restrictions.
"We reiterate that the top priority of Philippine Airlines has always been the safety and health of our passengers. We assure the flying public that strict safety measures are in place to protect our passengers throughout the journey on all our flights," the statement read.
Demand for air travel surged back over the spring and summer travel seasons, despite lingering lockdowns and restrictions aimed at preventing the cross-border spread of the deadly Delta Variant. Recently, however, governments have put in place ever-stricter rules for air travelers, including expanding quarantines and issuing vaccine mandates for those seeking to enter their borders. 
Airlines are increasingly finding the continued spread of the coronavirus is blocking off many of their most lucrative destinations. Popular hotspots such as Hawaii, Canada, and the Bahamas are closing off travel to passengers coming in from the United States, placing a future of airline profits ever further out of reach. The ban on PAL's Hong Kong-bound flights underscores the danger that the Pandemic still holds for airlines.
In its statement, Philippine Airlines said the airline would comply with the two-week ban on flights from Manila to Hong Kong. It also pointed to a strong safety track record when it comes to Pandemic mitigation efforts.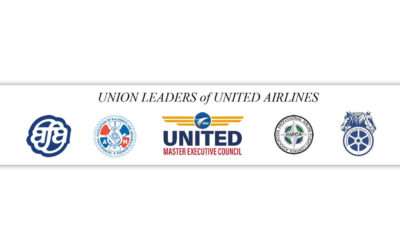 Important Letter from the...