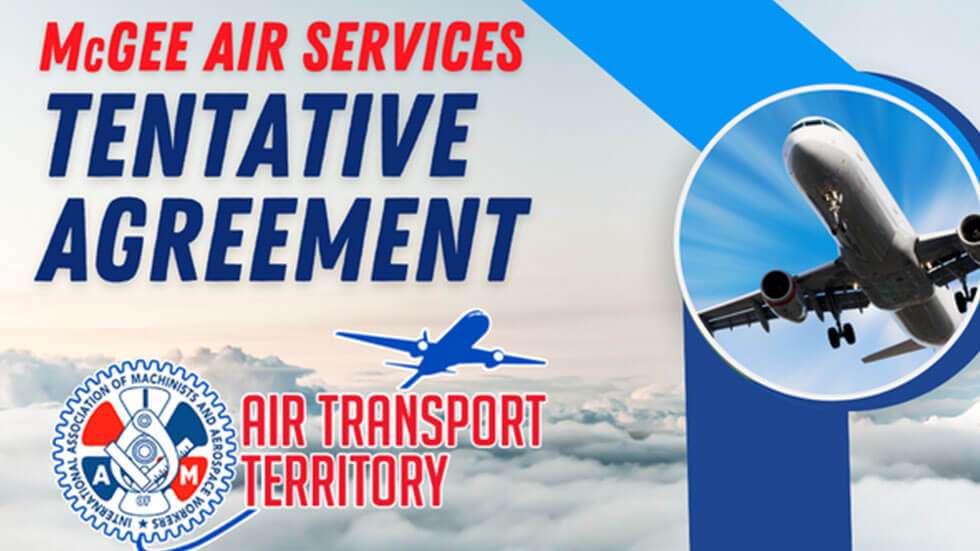 Machinists Union Reaches Tentative Agreement for Over 2300 Members at McGee Air Services, a subsidiary of Alaska Airlines
WASHINGTON, Dec. 21, 2022 –The International Association of Machinists and Aerospace Workers (IAM) has reached a two-year tentative agreement extension with McGee Air Services, an Alaska Airlines subsidiary, that will put over 2300 IAM members at McGee Air Services workers at one of the highest pay scale levels for airline operation vendors in the industry.
The IAM organized McGee Air Services in July 2016. The tentative agreement extension covers IAM members who work in Phoenix, AZ; San Jose, CA; Portland, OR; Seattle, WA; San Francisco, CA; Oakland, CA; Los Angeles, CA; and Paine Field, WA.
If ratified by IAM members at McGee Air Services, the two-year extension would:
Provide a 5% wage increase at all steps in all locations on the date of ratification.
Additional wage steps for employees with +48 months and +60 months (an additional $.25 increase at each step.)
Contractual Pay raises in accordance with the contract in July 2024, July 2025, and during the amendable period.
$1275.00 ratification bonus payable within thirty (30) days of ratification.
Increased lead differential from $2.50 to $6.00
Increased PTO accruals and maximum hours banked.
401k plan to be implemented 6/1/2023
$50,000life insurance policy for all employees paid for by Company effective 6/1/2023
Enhanced grievance procedure
Read the complete highlights of the tentative agreement here.

IAM members at McGee Air Services will vote on the tentative agreements in the coming weeks. During that period, IAM representatives will also hold contract educational meetings at the McGee Air Services stations.
"The IAM's tentative agreement was long overdue for our members who give so much to carry out the mission of McGee Air Services," said IAM Air Transport Territory General Vice President Richie Johnsen. "This agreement came about after meeting and listening to our member's concerns during station visits this year. IAM members' ramp service work is vital in making Alaska Airlines one of the top-performing airlines."
"Excellent way to close out the year by presenting an agreement extension called for by the membership," said IAM District 142 President and Directing General Chair John Coveny. "Once again, our IAM leadership provided the necessary resources to help obtain a tentative agreement that will impact other companies similar to McGee Air Services. I appreciate the dedication of our IAM negotiating committee and the entire support staff for their work in getting improved wages and benefits. The next steps include meeting with the members to answer any questions about this agreement extension."
The International Association of Machinists and Aerospace Workers is one of the largest and most diverse industrial trade unions in North America, representing approximately 600,000 active and retired members in the aerospace, defense, airlines, railroad, transit, healthcare, automotive, and other industries.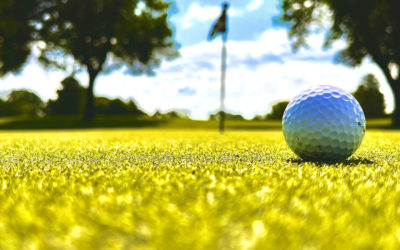 Paradise Pups: Golfing for Guide Dogs in HawaiiThe United Auto Workers are currently engaged in a historic, nationwide strike action in pursuit of fair wages and ending the chronic exploitation of American manufacturing workers. Among the workplace improvements the...