Members of IAM Local 1932 organize and host a food distribution event at their local lodge in Hawthorne, California 
Joe Martinez, Community Services Representative led the collaboration between Local 1932, the Los Angeles County Federation of Labor (LA Fed) and the Los Angeles Regional Food Bank. Volunteers from Local 1932 joined union members from several LA Fed affiliates including SEIU, Teamsters, Carpenters and other trades to receive, stage and distribute food supplies to community members in need. The three-hour, drive-through only event on Monday distributed food supplies to 1,200 families.   
The LA Fed has 300 affiliated unions representing 800,000 workers in the Los Angeles region. Since the onset of the coronavirus pandemic, they have provided a safety net for unemployed or underemployed workers through the Miguel Contreras Foundation and Labor Community Services. 
At an LA Fed meeting in March, Joe Martinez, who also serves as Secretary-Treasurer of Local 1932, discussed the possibility of the Machinists lodge becoming a host site for a food drive. When he brought the idea to the local's Executive Board, they endorsed the idea enthusiastically. 
Joe is grateful for the assistance provided by Alex Monteiro, Vice Mayor of the City of Hawthorne, and also for the support of District 141 AGC Terry Stansbury and Special Representative Nancy Sweeney. Local 1932 Auditor Tony Blannon and Committee person Patricia Aumua also joined over 20 IAM volunteers at the event. 
Los Angeles County has been hard hit by COVID, recently surpassing 100,000 confirmed cases and 3,300 deaths since March. The Los Angeles Regional Food Bank reports that volunteer activity has declined during the crisis, making labor sponsored events such as this one an important part of the food bank's work to fight hunger.
Stop Making the World a Better Place...
… in silence! 🙂 Sharing your story could inspire action, pass along great ideas, and spread good vibes around the nation. If you or your local are working hard in your hometown, we want to hear from you!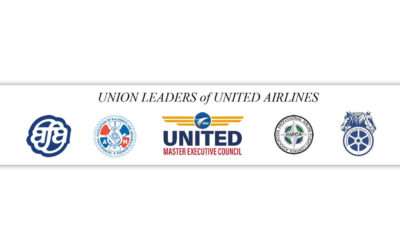 Important Letter from the...