Airlines need passengers to feel safe. Businesses need to provide excellent customer service to prosper. Temperature checks help achieve these goals.

In order to ramp up to recover from the biggest crisis they have faced in decades, airlines need to convince passengers that their aircraft are clean, not overcrowded, and not vehicles for pandemic spread. They also need to start adopting policies that passengers like, even if shareholders don't.

One idea making the rounds: temperature checks for passengers at the airport.

Airlines are asking the Transportation Security Administration to screen passengers for fever as they pass through airport security checkpoints. A lobbying group representing the largest carriers in the US, including American and United, issued a statement last week urging the federal agency to adopt the policy.

According to the statement, Airlines for America said temperature screenings,  "will add an extra layer of protection for passengers as well as airline and airport employees. Temperature checks also will provide additional public confidence that is critical to relaunching air travel and our nation's economy."

In other words, promoting passenger safety is a good public relations policy. 

Read the full AFA statement here.

The TSA has not begun screening passengers, and there are no plans to do so, even on a trial basis. However, now that AFA has endorsed the idea, expect Congress to take the matter seriously.

In addition to the possibility of future temperature checks, many airlines are now using special cleaning methods and are requiring passengers to wear face masks. 
Airlines have a lot of work to do as they try to win back passenger traffic, and there are some indications they are learning from past mistakes. Years of cramming more and more seats into aircraft, byzantine rules for loyalty programs, and charging extra for things like checked bags and wi-fi have taken a toll. According to a recent Harris Survey published by Travel Weekly, only 19% of Americans say they have a better opinion of airlines now than they did a few months ago. Policies that victimize passengers when they try to cancel a flight and attempts to take taxpayer-funded payroll assistance…and then turn around and furlough employees instead… aren't helping.

Airlines must accomplish two key things to regain passenger confidence. First, they need to reassure the public that it's safe to fly. Harris polls show this will not be easy; only 42% of Americans say they would fly within 6 months of the end of the pandemic. Second, airlines must convince passengers that there is a commitment to customer service, something airline executives seem to be struggling with as they try to keep costs low. 

The first challenge is making sure that airline passengers feel safe. Will temperature screening accomplish that? Will it make a real difference, or would it just be a public relations ploy? Are good public relations such a bad thing for the airlines right now?

We want to know what you think. Do you support temperature screenings at TSA Security Checkpoints? Take our quick survey and let us know what you think in the comments section.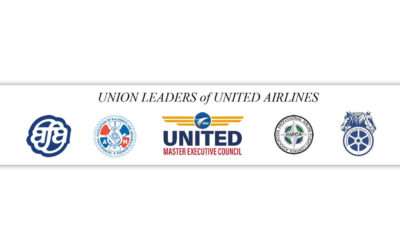 Important Letter from the...