A small army of Fighting Machinists took to the streets of Philadelphia this week to encourage union members to get out and vote.
In-person early voting is underway in Pennsylvania, and members of IAM Air Transport Local 1776 left voting information on the doors of 1,030 union households in neighborhoods of South Philadelphia. The Machinists GOTV event was coordinated with the Pennsylvania State AFL-CIO, where Obie O'Brien, a member of Local 1776 serves as Vice President and IAM Representative. 
The IAM team, led by Local 1776 President Larry Reeves and former President Rich Howell, included Maurice Bonner, James Brown, Jason Custis, Milo Dabney, Elliot Eldridge, Tom Marshall, Andre Robinson, Troy Smack, Bill Zebley, and Dave Lehive, who is also a District 141 Communications Representative. 
"We were received very warmly in the neighborhoods where we worked. Several people thanked us for sharing information about how people can vote early and stay safe," said Ines Garcia-Keim, President of the New Jersey State Council of Machinists, who joined the team with her husband John, a member of the American Federation of Musicians. "We are thrilled to be here to help the Machinists Union Get Out the Vote effort in one of the targeted states in the Eastern Territory," she added.
IAM members may find information regarding our endorsed candidates, opportunities to volunteer, and other resources at https://iam2020.org/get-out-the-vote/, or by contacting your local's president or legislative committee.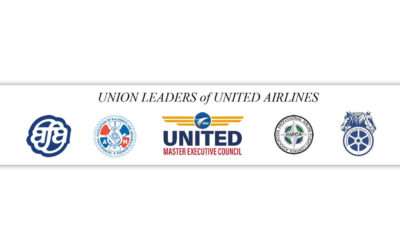 Important Letter from the...