/* change order of post title and categories and styling */ .dd-spl2 .dd-post-title .et_pb_title_container { display: flex; flex-wrap: wrap; } .dd-spl2 .dd-post-title h1.entry-title { order: 2; width: 100%; padding-top: 30px; padding-bottom: 30px; } .dd-spl2 .dd-post-title p.et_pb_title_meta_container { order: 1; width: 100%; color: #34343d; padding-top: 16px; } .dd-spl2 .dd-post-title .et_pb_title_meta_container a { color: #fff!important; padding: 3px 9px 3px 9px; margin: 0 0 0 12px; border-radius: 3px 3px 3px 3px; background-color: #98989d; -webkit-transition: all 0.4s ease-in-out; -moz-transition: all 0.4s ease-in-out; transition: all 0.4s ease-in-out; } } .dd-spl2 .dd-post-title .et_pb_title_meta_container a:hover { background-color: rgba(152,152,157,0.33); color: rgba(255,255,255,0.66); } .dd-spl2 .dd-post-date p.et_pb_title_meta_container { padding-bottom: 0; } /* adjust margins on divider */ .dd-spl2 .dd-divider.et_pb_module { margin-bottom: 0!important; margin-top: 25px; } /* styling author name and title */ .dd-spl2 .dd-author-bio h4 { font-size: 17px; padding-bottom: 5px; } .dd-spl2 .dd-author-bio h5 { font-size: 11px; padding-bottom: 20px; } .dd-spl2 .dd-author-bio a:hover { opacity: 0.66; } /* social sharing plugin styling */ .dd-spl2 .supsystic-social-sharing { margin-top: 20px; } html body .dd-spl2 .supsystic-social-sharing a.social-sharing-button { padding: .5em!important; } .dd-spl2 .supsystic-social-sharing a { background-color: #0c0c0d!important; margin-left: 5px; margin-right: 10px; } .dd-spl2 .dd-author-bio .supsystic-social-sharing a.social-sharing-button.sharer-flat.facebook:hover, .dd-spl2 .dd-author-bio .supsystic-social-sharing a.social-sharing-button.sharer-flat.twitter:hover { background-color: #0c0c0d!important; } .dd-spl2 .supsystic-social-sharing .sharer-flat.sharer-flat-8 { width: auto!important; } /* Increase post paragraph padding */ .dd-spl2 .dd-post-content p { padding-bottom: 2em; } /* style the comment form */ .dd-spl2 .dd-comment-form .form-submit { float: none; } .dd-spl2 .dd-comment-form.et_pb_comments_0 .et_pb_button, .dd-spl2 .dd-comment-form.et_pb_comments_0 .et_pb_button:hover { padding: 9px 20px!important; } /* responsive media queries */ @media only screen and (min-width: 981px) { /* Remove default padding from body area on desktop*/ .single #left-area { padding-bottom: 0; } }
Register for the 2021 AFL-CIO MLK Virtual Conference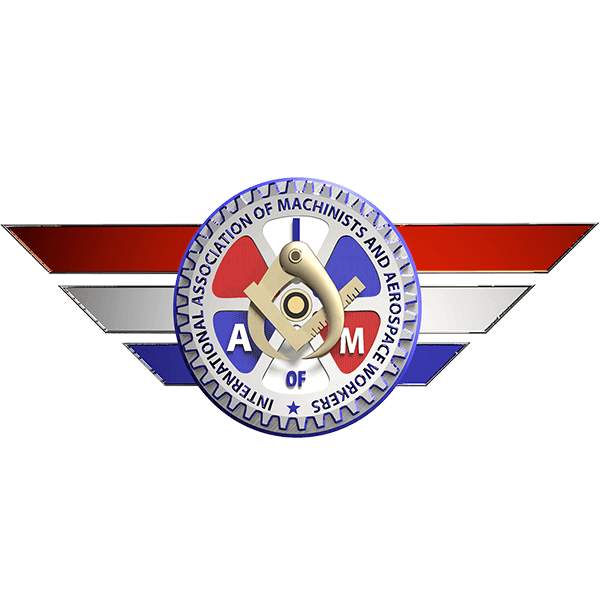 Join fellow Machinists, other union members and activists for the 2021 AFL-CIO Dr. Martin Luther King Jr. Civil and Human Rights Conference January 15-16, 2021. Register for the conference today.
With the inspiration of progress made in 2020, the theme for the 2021 Martin Luther King, Jr. Civil and Human Rights Conference is "From Protest to Power: When We Fight, We Win."
On Jan. 15 and 16, activists will gather virtually to build on victories and strategize about the continued fight for economic and racial justice with—and also within—the labor movement.
"We are honored to carry on the legacy of Dr. King by continuing his fight to dismantle systems of economic and racial inequality and improve the lives and livelihoods of working people and their families—a monumental task, but one that we can help achieve with the strength and solidarity of our Union," said IAM Director of Women's and Human Rights Carla Siegal.
The conference will be free of charge, and all sessions and trainings will be held online so that everyone can attend safely. Register today.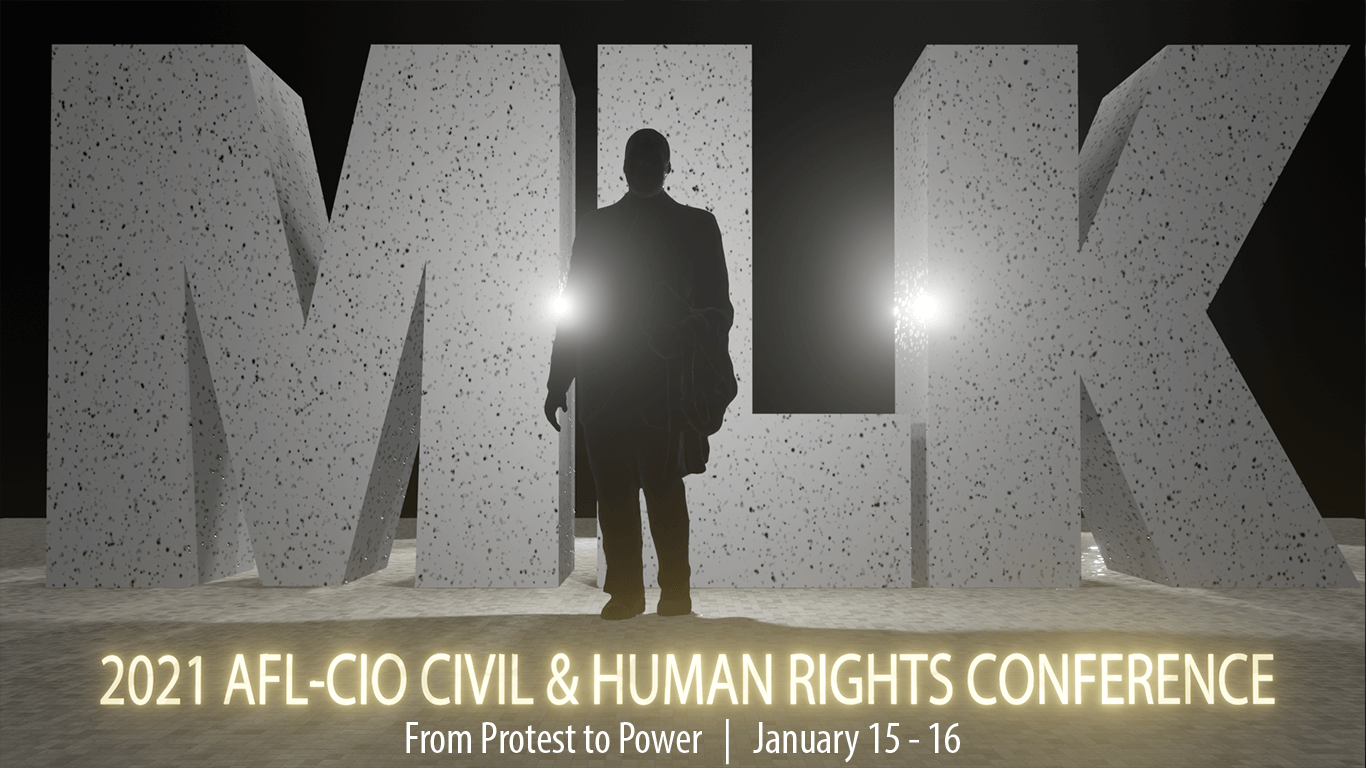 Machinists Union, District...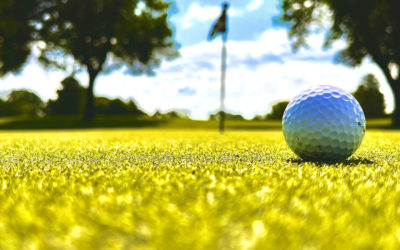 Paradise Pups: Golfing for...