Laying the groundwork for Unionizing your workplace
Federal law says that if most employees in a workplace want to join a Union, all they have to do is sign a petition telling Federal regulators that they want to unionize and then put the matter up to a vote. That's it. 
So, here's what you need to do, according to Frank Giannola (he's a veteran Organizer at the International Association of Machinists & Aerospace Workers, the largest group of airline and aviation workers in the world). 
Step One: Draw up the borders of your workgroup 
Federal rules require that employees who do the same job all belong to the same "bargaining unit." "So, a typical airline workplace would include everyone who can work in the same area, for example, the ramp, bag chute, and bag runners. Another airline workgroup might consist of a much smaller set of employees, such as Customer Service and Clerical Employees," according to Giannola. 
Step Two: Evaluate Interest. 
Without attracting management's attention, can you determine how many of your coworkers might sign a union petition and vote to join? "If you decide that most of your coworkers are on board, you and your coworkers will be able to vote sooner rather than later," Giannola says. "If you think you're going to need to convince them on the idea, it might take a little longer." 
Contact a Union Organizer
Want to find out how to bring a union into your workplace? Talk to an expert right now. 
Step Three: Find People Willing to Serve on a Committee
The most crucial part of organizing is, well, organizing. Having an inside committee that can hold regular meetings and authoritatively make decisions is critical to demonstrate that your workplace is serious about getting organized. According to Frank Giannola, this is perhaps the single most crucial thing that will determine how much a union will invest in organizing a workplace. This committee should represent a broad cross-section at your job. 
Once you have a good idea of how much union support exists within your clearly-defined workplace and have an organizing committee ready to get your group connected to a union, you're prepared to have a chat with a union organizer. 
Talking to a Union Organizer
When you call the IAMAW District 141 Organizing Department, you'll talk to an expert on union organizing who can explain how everything works and help you develop a plan for your specific group. 
Expect to talk about the logistics of your workplace, such as how many people work there, some of the main concerns people have, and general things such as how a union can improve working conditions. Safety issues, pay and benefits, and other granular data are very valuable at this stage. It's key that you and other organizers can speak authoritatively and clearly about the work you do, and what you need.
Typically, Union Organizers will want to keep the effort low-key at first. Unions and companies are not enemies since both employees and employers are interested in creating a successful business that provides good jobs and wages. Even though unions can add great workplace benefits that will draw top talent to a company, many employers do not want to share power with employees. This can create friction, and it's usually best to avoid conflict. 
Your Organizing Committee members should spend the next few weeks building support and getting a list of people willing to sign the petition. The petition itself is simple. It's done by asking coworkers to sign unique cards that authorize a union vote. These cards expire in one year, so it's essential to know who will sign them beforehand. That way, they can all be signed and turned in at once. 
This sounds simple, but it can be a lot of work, and the company is likely to do things that it shouldn't in order to throw a wrench into the whole thing. To make the process a little easier, it's usually a good idea to set up social media and text groups with apps like WhatsApp or Facebook Messenger. You can also ask your Union Organizers to create special Machinists & Aerospace Union websites and online forums to allow people to talk to each other outside the auspices of management. 
Card Week!
When everything's ready, unleash the petition! When everyone is signing their Authorization Cards, remember to gather everything up fast. Meet up with signors outside of work if you have to. Try not to take more than two weeks to complete all the card signings – or even less, if possible. According to Giannola, If everyone doesn't get a chance to sign an authorization card, that's ok; "just as long as a majority of coworkers authorize the union vote." Speed is key.

Union Organizers can assist during this process – just let them know what you need. They can provide things like meeting places, flyers, and online materials. They can also help with things like campaign supplies, informational handouts, and they can obtain permits from local authorities if needed. Union Organizers are there to help, support, and guide you through the process, so communicate with them often.
Getting those Authorization Cards signed quickly is critical to a successful campaign. Companies will try to talk your coworkers out of unionizing. Expect meetings to ask for "one more chance" to keep the "direct relationship" with you. Expect a few scare tactics about the horrors of paying union dues. "You never think about paying dues," Frank says. "It's just another paycheck deduction that union workers don't even notice. What you'll be paying attention to is the fact that you won't ever have to worry about doing your job right, working hard 40 hours a week, and suddenly getting fired without warning," he said. "That's what you'll notice. You'll notice that you're getting more money every payday," he continued. 
After more than half of your coworkers sign Authorization Cards, a union vote becomes a legal requirement at your workplace, no matter what managers think about it. 
A union vote is normally scheduled for a month after the authorization cards are certified by the Federal Government. Typically, they are conducted over the phone. Once that's done, congratulations! You and your coworkers are now Union members who can negotiate in force, collectively, for things like better wages, benefits, and agree on rules that will govern how you will be disciplined, among many other things. 

Machinists Union, District...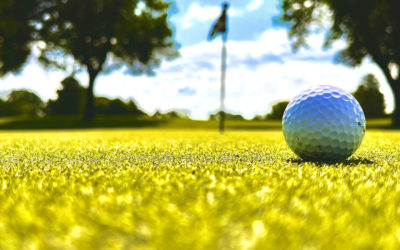 Paradise Pups: Golfing for...