Members of Local 914 in Newark remember lives lost, join to lift spirits.
Machinists Union members joined co-workers from United and other airport employees in front of Terminal C at Newark Liberty Airport on Wednesday morning to remember 12 United workers who have died from complications due to COVID-19.
The event was organized by Nereida Perez, a United Customer Service Agent and member of IAM Local Lodge 914. In front of an arrangement of 12 white balloons with the name of every Newark-based United worker who lost their battle with the disease, several speakers called for unity and hope during times of trial. IAM member Gyana Garcia reminded event participants that "life, friendships and heart is what matters," and to celebrate the lives of co-workers who are "soaring as high as our planes will go." 
New York and New Jersey lead the nation in confirmed cases of coronavirus and deaths, and the Newark area remains under strict restrictions to combat the outbreak. Officers from the Port Authority Police closed the upper-level road leading to the terminal to allow attendees to maintain physical distancing during the ceremony. Some of those who attended are on voluntary leaves of absence, but traveled to the airport to share memories and support brothers and sisters who remain at work.
The ceremony honored the lives of 11 employees from ramp, customer service, catering ops, tech ops, administrative and one retired customer service worker. Local 914 member Lance Williams led the crowd in a rendition of "Amazing Grace," and Tyrone Coley announced to the crowd he was honored to sing at the event just before he began his retirement. 
Nereida was grateful to co-workers and supervisors for their help planning the event and was pleased with the strong response and solidarity. "We needed to do this to help each other," she said.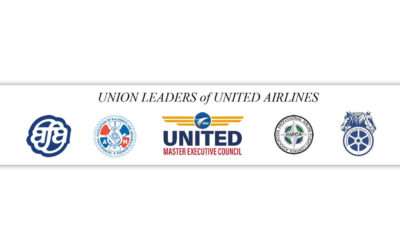 Important Letter from the...