With the airline Paycheck Support Program (PSP) contained in the CARES Act set to expire next Wednesday, September 30, we are urging all members to continue imploring Congress to pass a clean extension of the PSP through March 2021. Adding to the urgency is the possibility of the Republican-majority Senate going on another vacation beginning today, Friday, September 25.
The IAM has led the fight on Capitol Hill from the onset and with only five days remaining, we must increase the pressure.
TAKE ACTION NOW:
1-      Call your Senators and Representative at 866-829-3298 to urge them to pass a clean extension of the PSP through March 31, 2021, and to save hundreds of thousands of frontline airline workers' jobs.
"The Machinists Union stands shoulder to shoulder with Speaker Pelosi and Leader Schumer in their effort to get a coronavirus relief package passed for all Americans," said IAM International President Robert Martinez Jr. "It is an outrage that working families have already waited more than four months since the House passed the HEROES Act. The Machinists Union will do anything to support our membership and the tens of thousands of our airline members who will be laid off on Oct. 1."
"With only five days remaining before the PSP expires, it is more important than ever that we turn up the heat in Congress," said Transportation General Vice President Sito Pantoja. "We must band together, use our collective voice and protect the livelihoods of tens of thousands of Machinists."
District President Mike Klemm underscored the urgent need to contact members of Congress and Senate, and stress to them how vital this aid is to airline workers. "Our junior members are under incredible stress right now. This level of inaction by lawmakers is inexcusable. Both parties support an extension. It needs to get done, and it needs to get done now."
The IAM supports the Air Carrier Worker Support Extension Act of 2020 (S.4634), introduced by Senator Roger Wicker (R-MS) and Senator Susan Collins (R-ME) and the companion bill (H.R. 8345) introduced in the House of Representatives by Rep. Stacey (D-VI) and Rep. David Joyce (R-OH). Both bills have been referred to committees and are gathering bi-partisan support.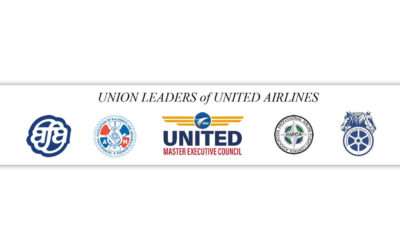 Important Letter from the...