With deep sadness, I share the news that our Brother Kaulana Pakele, who served as Safety Director for District 141 at Hawaiian Airlines, passed away last night. Kaulana was surfing on Memorial Day near Makaha Beach in Oahu, Hawaii, when he went into distress and was rescued from the water.
Kaulana embodied the spirit of Aloha in everything he did: He proudly honored his Hawaiian and Polynesian culture in his work as an award-winning musician, and also fiercely defended the safety of his Brothers and Sisters in the Machinists Union.
He was born and raised in Hilo, on the Big Island of Hawaii, and was initiated into IAM Local 1979 in Honolulu in 2006 when he began working at Hawaiian Airlines. Kaulana was already an accomplished musician, and he took the job at the airline in part so he could enjoy traveling, as so many of us do. He became a Shop Steward and quickly took on positions of more responsibility, which led to his appointment as District 141 Safety Director for Hawaiian Airlines in 2016. He was a member of the contract negotiating committee for Hawaiian Airlines and also served on the IAMAW Joint Airline Transportation Safety Committee. 
We will miss Kaulana's bright smile that would light up any room and his eagerness to liven up any gathering with his beautiful singing, but most of all we will miss our Brother whose dedication to the well-being and security of his brothers and sisters in our union is an inspiration to us all. 
We join Lisa, his wife for 23 years, his children, grandchildren, and his parents in their grief and ask that you keep them in your thoughts and prayers. We also share our loss with his friends and colleagues in the artistic community in Hawaii where he was beloved and admired. 
President and Directing General Chair, 
District 141,
International Association of Machinists and Aerospace Workers
Machinists Union, District...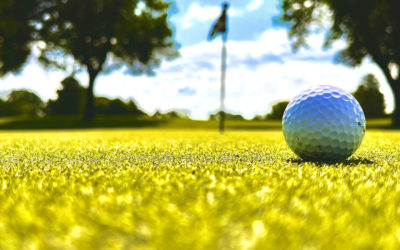 Paradise Pups: Golfing for...