Over one million air travelers passed through TSA checkpoints on Sunday. The figure is the highest passenger count since the pandemic began hitting the airline industry in March, but is still just under half of 2019 levels. Airlines still need immediate aid from lawmakers.

On Sunday, the Transportation Security Administration logged 1,031,505 screenings, compared to 2,606,266 on the same date last year. In March, the worst month for US-based airlines, travel volume fell to just over 87,000 in single-day passenger counts.
Overall, air traffic has been on a slow path to recovery, clocking upwards of 900,000 passengers three times last week alone, but remaining just under the one-million mark.
The slow pace of the recovery, combined with lawmakers' stubborn refusal to assist airlines, is creating increasingly grim prospects for the broader economy. "Airlines are more than private businesses," said IAMAW District President Mike Klemm. "They operate like utilities. Airlines connect businesses to customers in precisely the same way roads, bridges, and internet connections do. The aviation workforce is critical to the American economy."
A recent study conducted by the Air Transport Action Group (ATAG) backs up the union argument that the US economy cannot afford a "hands-off" approach to airline recovery. According to the study, 46 million airline-dependent jobs are now at risk. Another industry group, Airlines for America, has released data showing that airlines create $1.7 trillion in economic activity.
Despite the importance of airlines to the nation's economy, Congress is allowing mass furloughs to devastate the industry. Carriers plan to cut at least 36,000 highly trained and experienced workers, including pilots, gate, tower and ground agents, and flight attendants. Non-union job cuts are expected to become permanent over the next few weeks, while union workers have negotiated buyout and retirement packages with employers that have helped reduce the pain for front-line workers. Airline workers nationwide have engaged in a herculean effort to contact Congress, sending over 100,000  messages to convince lawmakers to protect the industry, but it has produced no additional funding so far. 
An extension of airline aid in the CARES Act has bipartisan support in the House and Senate and is expected to be included in an upcoming COVID relief bill. 
IAMAW General Vice President Sito Pantoja has called on union members to continue to contact their members of Congress, even if they've already done so. 
"There is strong bipartisan support for a clean extension of the Payroll Support Program (PSP) in both the House and Senate, but a bill still has not been passed," he said in a message to union members.  "Republicans in both chambers have nixed standalone bills that would have ensured the futures of our airline members."
"With an unstable president who constantly changes his mind, the IAM calls upon Congress to put their differences aside to do what's right for the American people."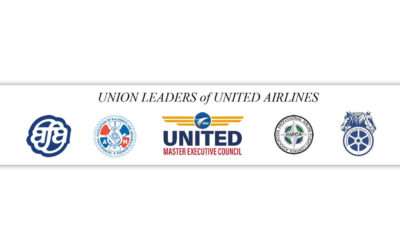 Important Letter from the...