/* social sharing plugin styles */ .dd-spl3 .supsystic-social-sharing a { background-color: #0c0c0d!important; color: #cf7d72!important; margin-left: 5px; margin-right: 5px; } .dd-spl3 .dd-share .supsystic-social-sharing a.social-sharing-button.sharer-flat.facebook:hover, .dd-spl3 .dd-share .supsystic-social-sharing a.social-sharing-button.sharer-flat.twitter:hover, .dd-spl3 .dd-share .supsystic-social-sharing a.social-sharing-button.sharer-flat.pinterest:hover, .dd-spl3 .dd-share .supsystic-social-sharing a.social-sharing-button.sharer-flat.stumbleupon:hover { background-color: #0c0c0d!important; } .dd-spl3 .supsystic-social-sharing .sharer-flat.sharer-flat-8 { width: auto!important; } /* style the category links */ .dd-spl3 .dd-categories a { color: #cf7d72; } .dd-spl3 p.et_pb_title_meta_container { padding-bottom: 5px; } .dd-spl3 .dd-categories a:hover, .dd-meta-author a:hover { opacity: 0.66; } /* set divider margin */ .dd-spl3 .dd-divider { margin-bottom: 0!important; } /* increase paragraph padding */ .dd-spl3 .dd-post p { padding-bottom: 2em; } /* style the comment form */ .dd-spl3 .dd-comment-form .form-submit { float: none; } .dd-spl3 .dd-comment-form.et_pb_comments_0 .et_pb_button, .dd-spl3 .dd-comment-form.et_pb_comments_0 .et_pb_button:hover { padding: 9px 20px!important; } /* responsive media queries */ @media only screen and (min-width: 981px) { /* Remove default padding from body area on desktop*/ .single #left-area { padding-bottom: 0; } } @media only screen and (max-width: 479px) { /* remove boxed layout effect on mobile*/ .dd-spl3 .dd-row { width: 100%!important; } }
VIDEO: Passenger Screams at Flight Crews, Chews Mask, Gets Arrested
[supsystic-social-sharing id='3']
The meltdown tantrum adds to a year of record levels of violent attacks on airline workers.
61-year-old Timothy Armstrong was arrested and released with a citation for public intoxication and disorderly conduct.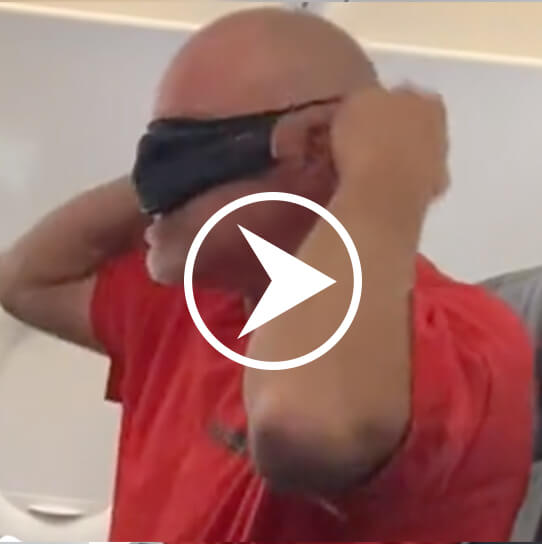 (Play Video on Tik Tok)  61-Year-old Timothy Armstrong was arrested after a drunken, racist rampage on an American Airlines Flight.
On Monday, police arrested and ticketed Timothy Armstrong after a bizarre racist rant onboard a flight from Los Angeles to Salt Lake City. The incident was captured on a cellphone camera and shared on social media, where it immediately went viral. American Airlines flight 1802 had 162 passengers and six crew members on board at the time. The flight landed safely at Salt Lake City International Airport.
So far, authorities have not charged Armstrong with intimidating a flight crew, a federal offense.
Tik Tok user Dennis Busch, a resident of Salt Lake City, filmed the incident and posted it to his account on Monday, where it quickly earned 2.3 million views.
"To clarify," Busch said of the video, "he was being a racist jerk to a couple of asian passengers before I started filming."
According to Busch, "He began by yelling at the Asian woman in front of me to sit down when she was standing to deal with a back issue."
"He proceeded to tell multiple flight attendants that she and her companion 'didn't belong here,'" Busch continued. "After asking him to calm down the man went into a complete meltdown of racist, sexist and belligerent comments, culminating in his arrest at the gate."
The video shows Armstrong growling and chewing at his facemask before getting out of his seat to berate flight attendants and other passengers. A member of the flight crew at one point ordered him to return to his seat. As he did so, he shouted "Joe Biden? Really?" at other passengers.
Upon returning to his seat, Armstrong seemed to go into a drunken stupor, apologizing for his behavior and repeatedly mumbling, "America," until the police arrived to arrest him.
Busch thanked the flight crew for their composure in handling the incident. "We were lucky to have such a well-trained crew who kept their cool throughout the flight," he said
"The flight landed safely at (Salt Lake City) where local law enforcement removed the disruptive passenger from the aircraft," American Airlines said in a statement. "We thank our crew for their professionalism and our customers for their understanding."
Upon landing, police boarded the plane and detained Armstrong on drunk and disorderly charges.
The International Association of Machinists and Aerospace Workers has been a leading voice in calls to increase penalties for attacks on airline workers. IAMAW District 141 Legislative Director, David Roderick sits on an airport labor committee tasked with dealing with air rage. "We are working with other unions to coordinate an industry-wide way to handle the rise in attacks on airline workers," Roderick explained. "On Saturday, we had a meeting with the Executive Vice President of the AFL-CIO Trefere Gebre, along with 20 representatives from other unions," Roderick said. "We discussed some of the many concerns we have in the transportation industry, which seems to change every day," Roderick said. 
Since the beginning of this year, the FAA has fined unruly passengers more than $1 million for similar outbursts. Since January 1 of this year, the agency has logged just under 4,000 reports of violent and abusive incidents involving passengers. About 3/4s of the attacks were motivated by federal mask requirements, which have been extended to January 2022.
The Machinists Non-Partisan Political League works to drive the interests of airline workers through legislation and public advocacy efforts. The MNPL is funded entirely through voluntary contributions from members like you. Please consider recurring, automatic payroll-deducted contributions of any amount today. Every dollar helps the cause.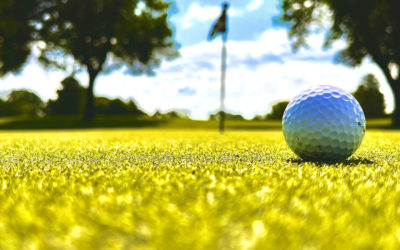 Paradise Pups: Golfing for...