/* social sharing plugin styles */ .dd-spl3 .supsystic-social-sharing a { background-color: #0c0c0d!important; color: #cf7d72!important; margin-left: 5px; margin-right: 5px; } .dd-spl3 .dd-share .supsystic-social-sharing a.social-sharing-button.sharer-flat.facebook:hover, .dd-spl3 .dd-share .supsystic-social-sharing a.social-sharing-button.sharer-flat.twitter:hover, .dd-spl3 .dd-share .supsystic-social-sharing a.social-sharing-button.sharer-flat.pinterest:hover, .dd-spl3 .dd-share .supsystic-social-sharing a.social-sharing-button.sharer-flat.stumbleupon:hover { background-color: #0c0c0d!important; } .dd-spl3 .supsystic-social-sharing .sharer-flat.sharer-flat-8 { width: auto!important; } /* style the category links */ .dd-spl3 .dd-categories a { color: #cf7d72; } .dd-spl3 p.et_pb_title_meta_container { padding-bottom: 5px; } .dd-spl3 .dd-categories a:hover, .dd-meta-author a:hover { opacity: 0.66; } /* set divider margin */ .dd-spl3 .dd-divider { margin-bottom: 0!important; } /* increase paragraph padding */ .dd-spl3 .dd-post p { padding-bottom: 2em; } /* style the comment form */ .dd-spl3 .dd-comment-form .form-submit { float: none; } .dd-spl3 .dd-comment-form.et_pb_comments_0 .et_pb_button, .dd-spl3 .dd-comment-form.et_pb_comments_0 .et_pb_button:hover { padding: 9px 20px!important; } /* responsive media queries */ @media only screen and (min-width: 981px) { /* Remove default padding from body area on desktop*/ .single #left-area { padding-bottom: 0; } } @media only screen and (max-width: 479px) { /* remove boxed layout effect on mobile*/ .dd-spl3 .dd-row { width: 100%!important; } }
The Ongoing Pandemic Spells Trouble for Airlines
[supsystic-social-sharing id='3']
While this has been a summer of recovery for the nation's airlines, there are mounting signs that the party could be over. Despite July being a hopeful month for the carrier, American Airlines recently told investors that August numbers would be weaker than expected. 
At a recent Raymond James investor conference, American's Chief Revenue Officer Vasu Raja blamed the slowdown in bookings on the surging number of new COVID cases. According to the TSA, air travel has seen a steady decline since early August. About 1.5 million air travelers passed through TSA checkpoints on Tuesday, compared to 2.5 million on August 15, just ten days prior. American stock is currently holding steady at 20.27.
According to Raja, the lower travel numbers are something that airlines would expect to see in mid-September when traffic tends to slow down. In this case, however, cancellations are also on the rise – possibly indicating a systemic reduction in demand. 
Raja said the lower than expected revenue was squarely due to the increasing number of COVID-19 infections, spurred by the highly infectious Delta Variant. Spirit, Southwest, and Frontier have also told investors they expected the ongoing pandemic to weaken their Autumn outlooks. At least one airline catering company has already announced plans to soon lay off about 200 employees due to the impact that COVID is having on airlines. 
There is no question that airlines are improving financially. On Sunday, more travelers passed through TSA checkpoints than in 2019, before the Pandemic began. However, each day seems to bring new travel restrictions as state and local destinations are inundated with new COVID 19 cases. While air travel isn't plummeting as it did last March, there is also no question that airlines could be in a much better position without the Pandemic.
Airlines are uniquely vulnerable to the economic effects of COVID-19 and were among the hardest-hit businesses throughout the pandemic. In 2020, three of the largest airlines reported losses totaling a staggering $14 billion. Last year, virtually all airline workers in the U.S., from pilots and flight attendants to baggage handlers and customer service agents, got much of their paychecks from taxpayers thanks to the Payroll Support Program, part of the CARES Act. As case numbers get closer to 2020 levels, it becomes increasingly likely that airlines could once again consider mass layoffs to be a reasonable option. 
Moreover, deaths and hospitalizations are ravaging airline workplaces. According to Ed Bastian, the CEO of Delta Air Lines, each employee that gets hospitalized with COVID-19 costs airlines an average of $50,000. Widespread infections among employees that perform key operational functions, such as pilots and control tower employees, could cripple an airline almost overnight. All of this makes unvaccinated employees an extreme financial risk for carriers.
So far, American Airlines has not announced plans to require vaccinations for its 100,000 employees, making it more vulnerable to the effects of COVID-19, including health care and liability insurance costs. Other airlines, such as Air Canada, Cathay Airlines, United, Frontier, and Hawaiian, have drafted policies requiring at least some form of vaccine requirements. Delta is raising insurance premiums for unvaccinated employees by $200 a month in a move that a wide range of employers are now considering. 
Most of the largest employers in the U.S. now require employee vaccinations, ensuring that widespread infections do not disrupt their workplaces. The list includes McDonald's, Google, Uber, Lyft, Netflix, UPS, Walgreens, Walmart, and Disney. The largest single employer in the U.S. is the Federal Government, which also requires vaccinations of armed forces members, employees, and contractors.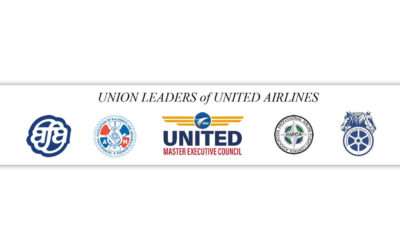 Important Letter from the...