The Largest Airline Workers Conference in the Country Wraps Up in Las Vegas.
2022 Committee Conference
5 May 2022
The IAMAW District 141 Committee Conference brings together hundreds of labor leaders in the airline industry.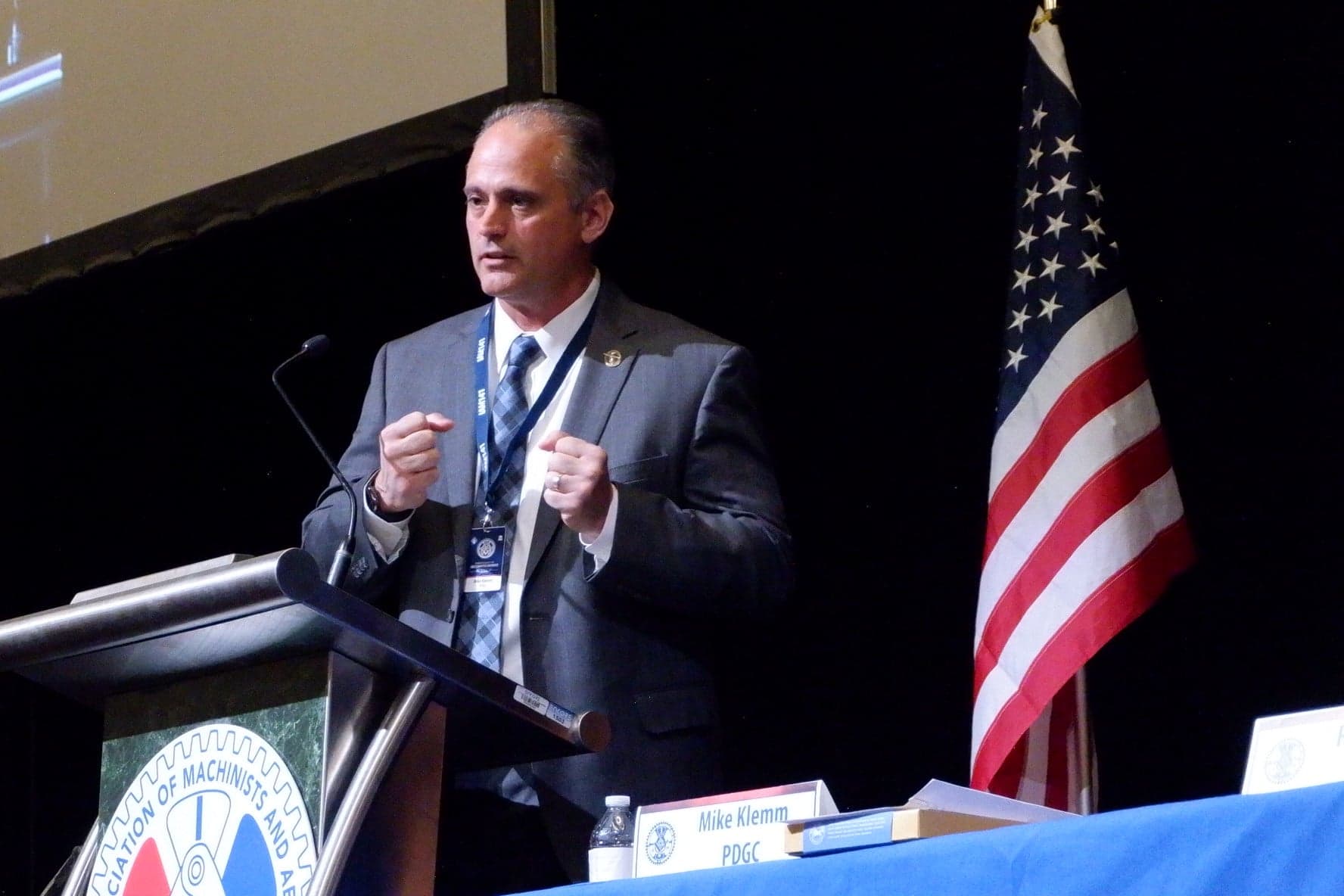 The Conference comes as the Machinists Union negotiates the biggest contracts in commercial aviation; the seven agreements between United Airlines and its primary workforces. These include the carrier's Ramp and Gate Agents, Storekeepers, Security Guards, and Instructors and follow historic union agreements at American, Hawaiian, and Spirit Airlines.
This year's Conference also comes as the Union inches closer to achieving a historic vote at JetBlue.
Despite reporting a hefty first-quarter loss, United Airlines' CEO Scott Kirby recently announced that he expects record-breaking revenue over the summer flying season, suggesting the Airline had overcome pandemic-era hardships.
"The demand environment is the strongest it's been in my 30 years in the industry," Kirby said. "We're now seeing clear evidence that the second quarter will be an historic inflection point for our business."
While reporting a loss of nearly $1.4 billion in the first quarter of 2022, Kirby said the Airline expected 17% more revenue over the same period in 2019. He told investors that he expects the tidy profit for the Airline to come about even amid higher fuel prices.
Making sure that the women and men that actually do the work at United are not forgotten in all the rosy predictions is the Machinists Union.
"We made the airline successful," said the Unions District President, Mike Klemm. "We did that. Managers didn't do it. Company executives didn't push back planes or load passengers onto flights," he said. "They didn't check a single bag. We did that."
"Those profits are ours. We created them, and we deserve to benefit from them."
The Union's General Vice President, Richard Johnsen, who also spoke at the event, underscored the sentiments. "I'm not just talking when I say that we are the reason that these companies are successful. The employees are literally the reason. There's only a United Airlines today because we made it. Because we sacrificed," he said. "United Airlines employees in this room gave up wages that they needed for their families so that United Airlines could still have a company after 9/11."
"I don't say that off the cuff. We kept United Airines in business after 9/11, and now, today, we have a pandemic that we had to fight through. It was our Union, the Machinsts Union that kept United Airlines alive once again. It was our International President Bob Martinez and our Legislative Department, that lobbied hard for Payroll Support. That legislation kept us employed, covered our house notes and electric bills, and prevented any one of us from getting laid off or furloghed," he reminded the assembled union leaders. "United is what it is, because we are who we are," he said. 
Johnsen was recently named General Vice President for the Airline Territory, a development that he called "deeply humbling." 
Also speaking was Airline Coordinator Tom Regan, who is also involved in negotiations with United. "United has committed to negotiating an industry-leading contract with us," he said. "We intend to hold them to their word on that."
While the ongoing negotiations at United were a major focus of the Conference, the assembly also discussed a wide range of issues. Among these was the Union's use of safety cards at Hawaiian Airlines, which use a QR code to quickly link workers at the carrier to online safety reporting tools. Delegates also covered modernizing communications and the potential dangers of social media.
The continuing campaign to organize the Ground Operations workers at JetBlue was another hot topic for attendees.
"You might have noticed that there are no members of our Organizing Department here," President Klemm said at one point during the Conference. "That's because they're working with JetBlue Crewmembers at this very second," he said. "That's how focused we are on getting these guys the Union representation they deserve," he said.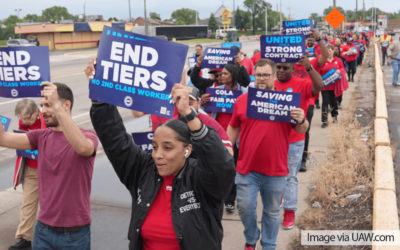 The United Auto Workers are currently engaged in a historic, nationwide strike action in pursuit of fair wages and ending the chronic exploitation of American manufacturing workers. Among the workplace improvements the union is seeking may seem far-fetched: a...