/* social sharing plugin styles */ .dd-spl3 .supsystic-social-sharing a { background-color: #0c0c0d!important; color: #cf7d72!important; margin-left: 5px; margin-right: 5px; } .dd-spl3 .dd-share .supsystic-social-sharing a.social-sharing-button.sharer-flat.facebook:hover, .dd-spl3 .dd-share .supsystic-social-sharing a.social-sharing-button.sharer-flat.twitter:hover, .dd-spl3 .dd-share .supsystic-social-sharing a.social-sharing-button.sharer-flat.pinterest:hover, .dd-spl3 .dd-share .supsystic-social-sharing a.social-sharing-button.sharer-flat.stumbleupon:hover { background-color: #0c0c0d!important; } .dd-spl3 .supsystic-social-sharing .sharer-flat.sharer-flat-8 { width: auto!important; } /* style the category links */ .dd-spl3 .dd-categories a { color: #cf7d72; } .dd-spl3 p.et_pb_title_meta_container { padding-bottom: 5px; } .dd-spl3 .dd-categories a:hover, .dd-meta-author a:hover { opacity: 0.66; } /* set divider margin */ .dd-spl3 .dd-divider { margin-bottom: 0!important; } /* increase paragraph padding */ .dd-spl3 .dd-post p { padding-bottom: 2em; } /* style the comment form */ .dd-spl3 .dd-comment-form .form-submit { float: none; } .dd-spl3 .dd-comment-form.et_pb_comments_0 .et_pb_button, .dd-spl3 .dd-comment-form.et_pb_comments_0 .et_pb_button:hover { padding: 9px 20px!important; } /* responsive media queries */ @media only screen and (min-width: 981px) { /* Remove default padding from body area on desktop*/ .single #left-area { padding-bottom: 0; } } @media only screen and (max-width: 479px) { /* remove boxed layout effect on mobile*/ .dd-spl3 .dd-row { width: 100%!important; } }
The EU Calls For COVID-19 Travel Restrictions on Americans
[supsystic-social-sharing id='3']
This week, the European Union recommended that all 27 member nations prevent unvaccinated Americans from into Europe. The move is the latest round of Pandemic-related travel restrictions threatening the airline industry.
The new recommendations ask each nation within the EU to develop its policies individually, potentially creating a confusing patchwork of travel restrictions for Americans.
In addition to the EU, the United Kingdom is also clamping down on Americans trying to visit the Isles, requiring proof of negative COVID tests and weeks of quarantine requirements.
In May, the EU had begun to relax many Pandemic-related restrictions aimed at Americans, citing the widespread availability of effective and safe vaccines. Buoyed by the easing limits on air travel, airline revenue and ticket sales soared. By July, the numbers of passengers moving through TSA checkpoints rivaled pre-pandemic levels, and airlines struggled to find staff to work the sudden influx.
However, the Delta Variant has been steadily eroding the demand for air travel. Current estimates suggest that the summer travel season, which usually runs from early May through mid-September, has ended early this year. The total revenue earned for August, typically among the best months for airlines, will fall short of July – a rare occurrence in commercial aviation. Year over year for August, bookings were 33% lower this year than in 2019. By comparison, June was only 5% lower than 2019, and July was virtually identical to pre-pandemic levels. Historically, there is no heavy drop in bookings from July to August. This year, August is only about 70% of what airlines saw in July.
A good summer travel season was critical to hopes of a speedy airline recovery. It appears that this year, carriers will have to make do with a shorter and less profitable second quarter.
The EU ranked the US as a "Safe" nation for travel over the summer; the new advisories reverse the decision.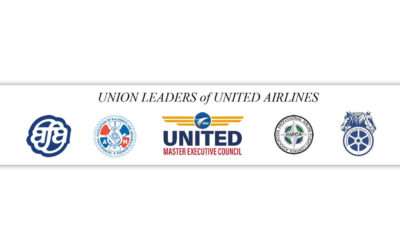 Important Letter from the...