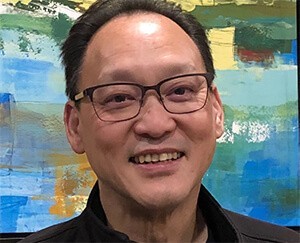 Ask anyone at Local 1351 in Seattle, and they will struggle to remember a time when Al Yamada wasn't president. Al has served as president of Local 1351 for so long, in fact, that only the most senior IAM Members at Seattle's Sea-Tac airport can remember anyone else in the role.
With a naturally easy going and friendly demeanor, Al tends to avoid accepting too much praise, preferring instead to direct attention to the Local Lodge that he clearly loves, and to Seattle. There's a lot to be proud of; Seattle's Local 1351 has a long history in the IAM. In fact, the local is one of the original District 141 lodges, founded all the way back in 1945.
When asked about when his first term as President began, Al will merely dismiss the topic, "sometime in the '90s," he will say. If you ask those who know him well, they will say that he has been president for at least the past 20 years, after working as a Shop Steward and a Safety Advocate for a short time.
Asked about how much longer he intends to stay in the role, Al called out to a nearby Union Activist, Phil Pascua, and asked him if he would take over the office so he could step down. "Hell no," Pascua replied. Instantly.
Serving as Local Lodge President can be a tough job.
Born and raised in the area, he knows the city intimately; and he is unabashedly proud of his hometown. He even dedicated part of his speech to making sure that everyone at the conference knew how to use public transportation to get around downtown.
Al Yamada is also more than willing to point out the many things he loves about Local 1351. His innate humility vanishes when it comes to the union members at Local 1351. As the topic switches to the men and women of his local, he knows everyone, and everyone knows him. It's clear that he's talking about friends that he cares about… much more than mere coworkers.
Al Yamada welcomed the 2018 Safety Conference to Seattle in December, delivering the opening remarks. The annual IAM141 Safety Conference brings together top safety experts in Aviation.